The publisher announced their slate of comic book exclusives for SDCC last week, and now they've made official their catalog of limited edition Game of Thrones items headed to San Diego.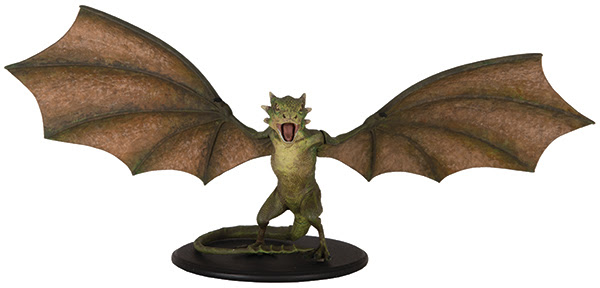 If you're a fan of Daenerys and her fire-breathing 'pets', then you're going to love these bad boys. All three of the show's dragons are set to be available at SDCC, and in extremely limited fashion. Drogon (the bad boy of the group), Rhaegal, and Viserion are all going to be present and accounted for. Each one stands in at 3″ tall (with 6″ wingspans) and will be part of individual 1250 piece runs, which is pretty low, and will cost you $35.00 USD each or together in a pack for $90.oo, which nets you a nice $15 off the asking price. And the best part? You don't even have to lock them away in a dungeon when you get them home. Why did she lock away the other two dragons anyway when it was that nasty Drogon causing all the problems? I don't get it.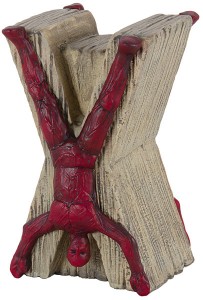 From Essos we head back to Westeros for the final two pieces in the Dark Horse SDCC exclusive catalog. The House Bolton map marker, just like the ones that Robb Stark pushed around on his battle map of the countryside, is 4″ tall and will be numbered to only 1,200 pieces with an asking price of $25.00 USD. These will be issued only two per person.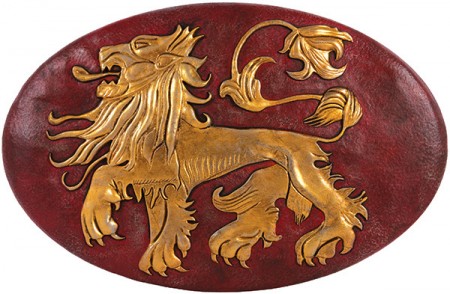 Finally, the Lannister Shield Wall Plaque rounds out the set. This 8″ x 5″ polyresin replica of a Lannister shield will be limited to 2,300 pieces and will be limited to two per person at a price of $30.00 USD each.
All the items above (and in the gallery below) will be available at the Dark Horse Comics booth on the show floor and will all go on sale when the doors crack open in San Diego on Preview Night, July 23rd. As always with stuff like this, if you want it GET THERE EARLY.