Cliffy B officially announced his new studio, and his first gig post-Gears of War.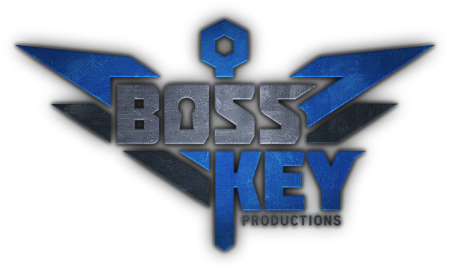 Boss Key Productions is Gears of War creator Cliff Bleszinski's new baby, and although we know little (to nothing really) about what the first project for the studio will be, we do have a few hints. According to a Polygon report, the new company has filed with the US patent and trademark office as a producer of "downloadable multi-player interactive computer game programs; computer and video game software; downloadable computer and video game software; downloadable electronic games via the Internet and wireless devices; downloadable computer application software in the field of games; interactive computer and video game programs."
Bleszinski also tweeted a pic a while back (which you can see at the above Polygon link) of what he has been working on and, for a very short period of time, a 'Project Bluestreak' appeared on the current Boss Key teaser page before the link was yanked. What exactly that means is anyone's guess, but it certainly sounds like a codename for an as yet untitled game.
Other bits and bobs about the new developer include the fact that Guerrilla Games co-founder Arjan Brussee (who actually teamed with Bleszinski waaaay back for Jazz Jackrabit) will be COO of the new startup (with Cliff listed as CEO) and that Boss Key will probably not be a 'large scale studio' as that's something that Bleszinski has gone on record as saying was a pursuit that didn't interest him much… though he also said he did want to get back into 'triple-A' gem development at some point again, so who knows really.
Lots more to come from Boss Key Productions, so sty tuned to BG for further news as it happens.
Source: Polygon