Microsoft's former czar of policy and enforcement on Xbox Live is back in the fold and will oversee community involvement in one of the company's biggest IP's.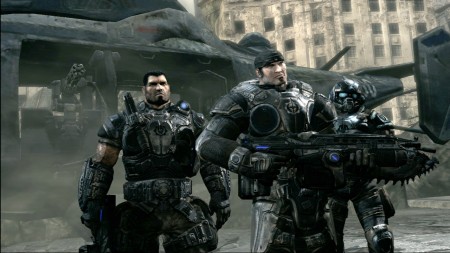 You might remember StepTo (real name: Stephen Toulouse) as a co-host on the Major Nelson podcast and fairly big all around personality in the Xbox universe. It wasn't all the long ago that Toulouse was with the company after all, though he left for greener pastures in February of 2012. Toulouse had shifted around a bit post MS, and landed positions at a few firms including GAEMS and HBO.
Now here in 2014, Toulouse looks to be ready to rejoin the company where he started albeit in a new role. StepTo will officially be joining the Gears of War brand and will interact and oversee the community for the popular series of action titles. What that job will entail exactly is not clear, but if you dig Gears and play on your Xbox 360 or One (and probably if you listen to Major Nelson's 'cast), you'll be hearing a lot more from the man in the near future.
I also have to imagine that this hiring all but confirms rumors that a new Gears of War announcement might be coming sometime soon from Microsoft. So keep that in mind too.
Source: MCV