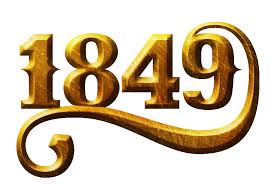 1849 is a perfect example of a lack of supervision on the Steam store by Valve and a broken Greenlight system. This is supposed to be a city building game, in the same vein as Sim city and Tropico, but falls way short of what is expected of such a title and is an almost upsetting waste of time. Developed by Somasim Studios, this is their first game release and as far as first titles go, this is one to take a pass on immediately.
Being a city builder, the main focus of this game is to create and expand your town during the California gold rush of the 1800's (Hence the title). It does fulfill this role, but does little more to differentiate itself from an otherwise creative genre.
You place down a building from an inventory to get it automatically built, no waiting of any kind, which is odd considering every other city game in existence does it. Only a few of the buildings can be upgraded and do little to nothing to differentiate the repetitive actions of drag and drop.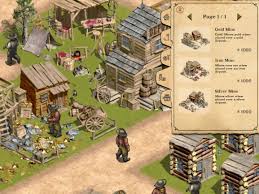 And building housing blocks is free, so you can spam houses which instantly get occupied. This broken system means any town can have a population of hundreds in a few minutes, whether you have the resources to support them or not.
Sure you get a few choices when trading with other towns but it usually ends up being you buying all their wood or food. You have "advisors" who are supposed to help you plan your town, but ultimately they just stay silent. Even mining for minerals is dull, all you do is place a mine above a gold rich area as illustrated by the various map views.
The game is absolutely hideous too, looking like something that would her been at home on the PC 10 to 15 years ago. Music is also a low point as 1849 has one of the worst soundtracks ever, a dull western them that loops forever (and ever).
The characters usually just run along the main road never doing anything interesting or unique either, and besides different colored shirts or pants, they all look exactly the same. You might want to stay as far back as possible on the zoom too as zooming into anything will show you the bad texture and art quality of all the items.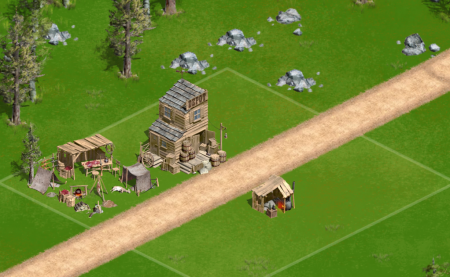 Final Thoughts
All in all, 1849 is an amateurish insult to indie developers and fans of city builders in general. The game is boring and shallow, only having about 20 buildings in total, and horribly uninteresting goals to accompany them.
This game is really quite reminiscent of a 2005 in-browser title, not a 2014 'retail' Steam release. For any PC gamer it's an absolute waste of time and money when there are so many other better titles to be played for the same price or darn close to it.