One of Altus' biggest releases for 2014, the 3DS' Persona Q is set to get the Premium Edition treatment and some nifty pre-order bonuses.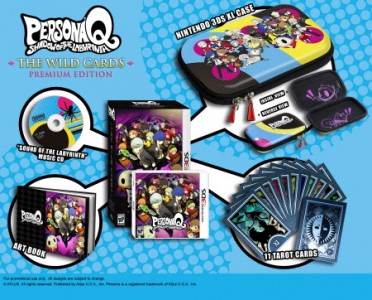 Combining the characters from Persona's 3 and 4, the dungeon-crawl that is Persona Q is the first title in the series for the 3DS and Atlus is doing it up right with a Premium Edition that fans of the long running RPG will want to look into. Including a copy of the game in special packaging, an art book, 'tarot card set #2', a soundtrack for the game, and a 3DS XL hard case emblazoned with Persona artwork.
Even if you're not thinking about getting the Premium Edition though, you can still get a bunch of goodies when you pick up your game if you pre-order. Plunking down your cash for Persona Q ahead of launch will net you the same tarot card set from the PE and that special Persona Q packaging.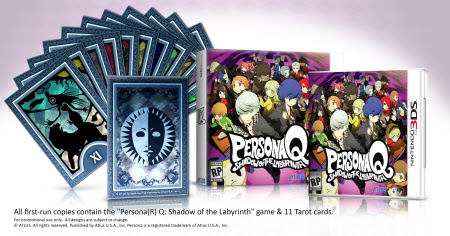 The retail bundle will run $49.99 USD and include those pre-order bonuses mentioned above. As for the Premium Edition, that'll soft you $79.99 USD.