DST is letting fans pick which characters will be in the Infinity box set based on last year's Marvel Comics event.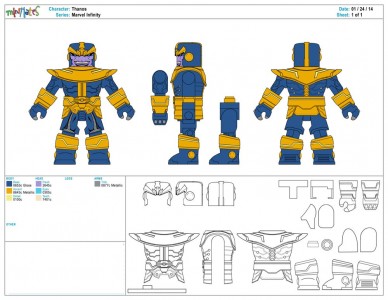 Captain America, Hulk, Iron Man, Thanos, Thane and Ronan; all big characters who had major roles in the Infinity crossover event. Instead of just picking four off the top and letting the rest fall by the wayside unspoken for, Diamond Select Toys is letting fans pick which character will be earmarked for the set.
The four characters with the highest totals after the voting is all said and done will get the nod, with the other two heading off into… Infinity. So hit the poll below, make your picks, and then sit back and wait to see if your picks make the cut when the set is released later this year.