A horror classic gets the Blu Ray treatment as Jack Palance's portrayal of the vampire lord rises from its grave.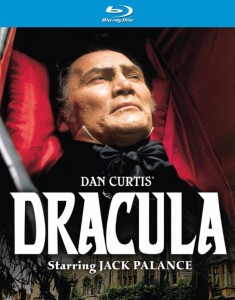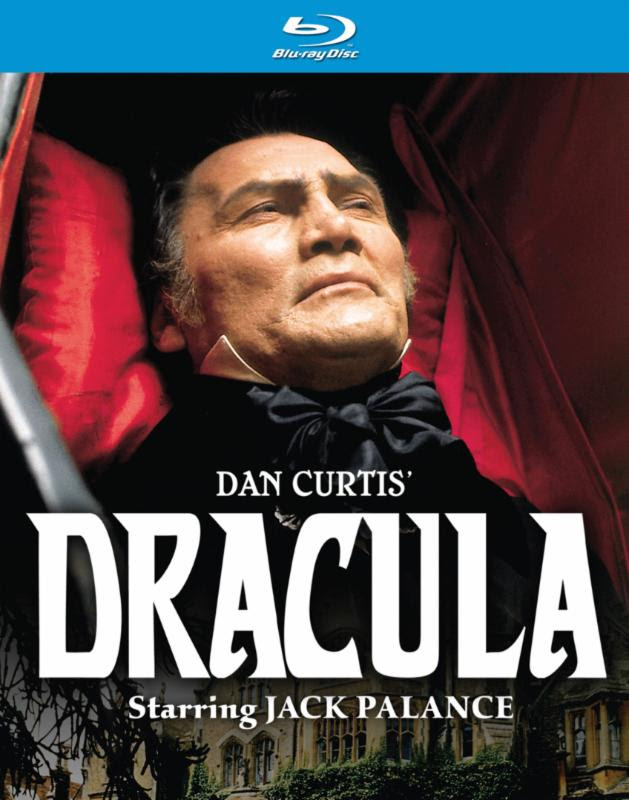 Airing on CBS TV and as a major motion picture back in 1973, director Dan Curtis' particular vision for the caped vamp might not be what you're used to seeing from the character. Especially in the last few years, vampires have both been portrayed as anti-heroes (some of whom glitter…) and monsters preying on the weak.
This has held true in movies, TV, and even in video games, where the most recent incarnation of the figure was created by MercurySteam for Castlevania: Lords of Shadow 2. In that game, Drac is a definite hero, battling the forces of Satan, all the while still maintaining a somewhat evil cast.
On television, Dracula was recently portrayed by Jonathan Rhys Meyers as a rouge attempting to overthrow a secret society in Victorian London. He was also on the hunt for his lost love, a person he thought to be the reincarnation of his long dead wife. Watching Dan Curtis' Dracula from the '70s, I can plainly see where the producers of that now defunct (it won't be returning for Fall 2014) show got that idea.
Without spoiling too much, the tale told in this Dracula is both familiar and revelatory as it sheds light on a considerable amount of vampire lore that's been told between then and now; all with a dash of nostalgic camp. In the movie, Dracula is Count of a castle(vania) in Romania and has fixed his gaze on a woman in the UK named Lucy Westenra.
He calls for John Harker, a real estate man who has several properties in England. Dracula (who yes, is secretly Vlad Tepes) chooses one closest to his target and makes the move. After that, there are vampires to stake and blood to shed aplenty, though none of it too gory and over the top.
Remember, this was shot in the 1970's, so there's not a ton of the blood and gore that you might be used to seeing if you're a horror fan. You'll literally see more dismemberment and red substance on evening TV these days (check out the aforementioned NBC's Dracula for that). Although things do get somewhat bloody at different points, this Dracula is more interested in telling a creepy tale than an overly gory one.
Palance does a good job as Dracula, though I don't quite think he was one of the best of all time, as some who love this particular depiction think. He's good though and conveys the menacing vibe that a character like that should. The rest of the cast is likewise good to serviceable, with the notable exception being Nigel Davenport as Van Helsing, who's fantastically Holmesian in his approach to the vampire hunting doctor.
The acting can be a little hammy at times overall though, and the filming is decidedly installed firmly in the decade when it was done. And what I mean by that is that you'll see a lot of sharp closeups from far away and plenty of staring off into nothing for dramatic effect. That last bit most definitely comes from director Dan Curtis' background with Dark Shadows.
That show, basically a horror-themed soap opera from roughly the same era as the movie we're talking about here, was also an influence on many parts of this film. As Curtis says himself in the interview included on the disc, he worked in a whole new angle for the romantic element that hadn't been there in writer Bram Stoker's original book. Stealing from himself, as he says.
Speaking of, the extras on the whole are pretty solid too. It's always somewhat shocking for me to watch a decades-old movie on Blu Ray and actually see the inclusion of anything more than one or two extra features. They weren't really saving them up for the home video release back then after all. Dracula though, has a very solid amount.
You'll find an interview (a very tongue-in-cheek interview) with Palance, the one with Curtis, and various TV spots and outtakes all included. It's not five hours of extras, as some DVDs and Blu Rays promote, but it's nice nonetheless.
Video and audio quality is surprisingly good too, though you can easily tell that this Dracula was shot some time ago even though it was restored in "2K High Definition" from the original 35mm version. I think that might be a good part of the charm though to be honest as the story itself is somewhat slow moving. That aside, the sets and costumes all have that old school film charm that is just so neat to see, especially if you're into that kind of stuff, and things like the evolution of the industry. It's just… cool.
Final Thoughts
Dan Curtis' Dracula is something of an acquired taste in the end. It's not for everyone and not every fan of the horror genre will dig it since it's so aged and not at all contemporary.
If you really like the Dracula mythos and you're up for something that doesn't have all the bells and whistles of today's films, this is a fun watch. If not, you probably won't be missing anything if you skip over this particular voyage to the dark side, though you would be missing some excellently understated over-the-top (is that even a thing? Well, it is now) performances and a view into the movie and TV industries of the 1970's that's, in the end, plenty of fun.