GOG.com's famous 'Insomnia' Sale is back and ready to keep you up with great sales on tons of games, and maybe a few freebies too.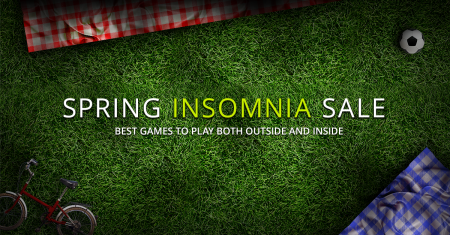 How does 90% off and a bunch of free games sound? Yeah, there's really nothing not to like about that, and GOG.com is doing it up in grand style with their latest Insomnia Sale. The sale started today, Monday May 12th, at 2:00 PM GMT and will run through… well, actually not even GOG knows when it'll run through. The internet gaming superstore is holding the sale on the games named till they "run out of stock", and who knows when that'll be.
If you don't know the drill on the Insomnia Sale, games are put up on the block in limited numbers until they sell out. Once they're gone, they're gone. After one sells out, another one goes up until the lot of titles are sold out. Already announced as a part of the festivities are Leisure Suit Larry: Love for Sale, Papers Please, and Divinity: Dragon Commander Imperial Edition, so these are big name titles that'll be on the block. Also intermingled in between the sale games will be games that are gratis- think they'll go fast?
This one'll fry your nerves ladies and gents, but it's oh so worth it if you can grab that game you've been a-waiting on for a deep discount… or free. Can't forget that. Dig in and click here. Just maybe have some coffee ready, 'cause it's gonna be a long night.