The latest in the Adventure Time series of games will see release from publisher Little Orbit with Wayforward taking the reigns once again as developer.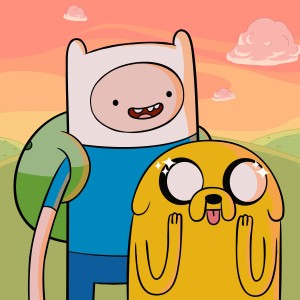 Going full Zelda in the latest adventure in the Land of Ooo, Adventure Time: Secret of the Nameless Kingdom will take Finn and Jake to a "mysterious, unexplored region" of the kingdom that fans have come to know and love through the cartoon that airs on the Cartoon Network. I say they're going the route of that classic console gem, The Legend of Zelda, in this new title since the game will "introduce a classic top-down action adventure experience and puzzle-solving element to the franchise, reminiscent of early high fantasy console games". Sound familiar?
Honestly, that's a pretty great idea for the franchise, which has already seen two releases, each in a different style. Puzzle solving and classically-styled action though, just seems to fit for the property. As does Wayforward apparently, as they'll be the driving force behind the Adventure Time name for the third time.
"WayForward is the perfect studio to bring the third all-new Adventure Time video game to fans of the animated series," said Matt Scott, CEO of Little Orbit.  "Just like the Adventure Time television series, these video games have resonated strongly across all age groups and we're thrilled to be publishing the latest installment of this beloved franchise."
As for the Cartoon Network themselves, they're pretty excited to get yet another crack at the boy and his dog in the video game landscape.
"There is a huge amount of excitement and anticipation around this latest Adventure Time video game release with WayForward once again working closely alongside Cartoon Network and the Adventure Time team to develop the game," said Pete Yoder, vice president of consumer products, North America for Cartoon Network Enterprises. "We're confident that the action adventure and puzzle-solving elements to this game are a great fit for the brand and will provide an engaging experience to Adventure Time fans of all ages."
Adventure Time: Secret of the Nameless Kingdom will see release this November on as yet unnamed consoles (mysterious…). You can keep up to date with Little Orbit and all things Nameless Kingdom on their Facebook page here, or right where you are now- on BG.