Right in line with Skylanders and Disney Infinity, Nintendo has announced that Mario and the gang will be making their way to the world of interactive figures.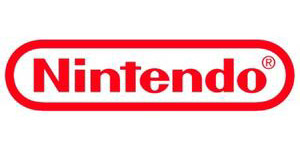 A sign of the times for a company that's struggling, or just a smart business move considering how popuar both aforementioned brands are right now? You're choice as Nintendo has officially gotten into the lucrative toys-to-life business.
Titled NFP, which oddly enough stands for both Nintendo Featured Platform or Nintendo Figurine Platform, the series of inaction figures will be compatible with both the 3DS and the Wii U and any games made to utilize the toys themselves. If you've played Skylanders or Disney Infinity, then you already know how these'll work.
If you haven't, then all you really need to know is that the set will come with a platform that allows the figures to 'talk' to the games. Each toy will then have memory capabilities (just like with the other two brands) which will allow them to remember their stats.
Nintendo views this as a full-on launch of a new platform, and not just a one-off game. Satoru Iwata explains:
"What is especially unique about NFP is that it is not classed as an accessory product of a certain software title but as a platform itself," Nintendo boss Saturo Iwata stated. "The figurines, which consumers can buy and collect, are going to work with multiple software titles to be released in the future, and we are aiming to develop more software titles compatible with the figurines.
Iwata also says that he expects sales to have some significant growth once launched, since the titles that NFP figures will be compatible with will run on the Wii U and the 3DS. Additionally, he says that Nintendo's footprint in stores themselves will be bigger and make a bigger impression on consumers since they'll have packaged figures on the racks next to their games and consoles.
Personally, I'm a big Skylanders fan and I'm a Nintendo supporter since way back, so I'd like nothing more than to see this take off into the near-field heavens. NPF could (could) have the potential to go a long way towards turning the financially flailing company around. Don't believe that? Have you seen what Skylanders has done lately?
Stay tuned true believers, there's lots more coming up about this one.
Source: MCV