The EPIX Channel has a monstrous marathon scheduled for this coming Memorial Day- it's going to be an atomic blast of giant reptile awesomeness.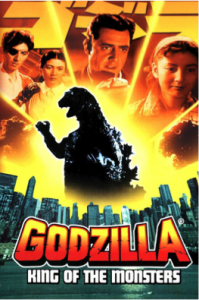 If you're a Godzilla fan who's anxiously awaiting this Summer's big screen updating of the classic monster movies, then this is right in your zone. Make sure you're around a TV on Memorial Day, May 26th and that you have the EPIX channel on your cable box as the station wil be airing a Godzilla movie marathon for the ages. It's so beastly, the channel is calling it the MemROARial Day Godzilla-thon.
Starting off at 6am EST on the 26th, you'll be able to catch absolute classics like the original Godzilla, King of the Monsters!, Godzilla Raids Again, and Godzilla vs. Monster Zero. So grab some BBQ and make yourself a nice comfy spot in the AC, this is one not to be missed.
Here's your listing:
"MemROARial Day Godzilla-Thon" Full Schedule – All Times EST

6:00 AM – Ghidorah, the Three- Headed Monster

7:30 AM – Rodan

8:45 AM – Godzilla's Revenge

10:00 AM – Godzilla, King of the Monsters!

11:20 AM – Godzilla Raids Again

12:40 PM – Ghidorah, the Three- Headed Monster

2:10 PM – Mothra vs. Godzilla

3:40 PM – Godzilla vs. Monster Zero

5:15 PM – Rodan

6:30 PM – Terror of Mechagodzilla

8:00 PM – Godzilla, King of the Monsters!

9:20 PM – Godzilla Raids Again

10:40 PM – Ghidorah, the Three- Headed Monster

12:10 AM – Mothra vs. Godzilla

1:45 AM – Rodan

3:00 AM – Godzilla vs. Monster Zero