Sony's financial troubles puts them in a somewhat difficult position as of late; in an effort to mitigate losses they've experienced, they've elected to sell their stake in Square Enix.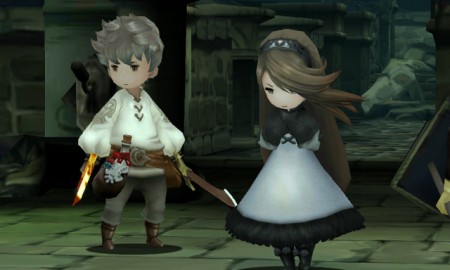 Sony was once the second largest stake holder in Square, securing a good amount of exclusives on their platforms for years to come. Indeed, what was once a largely Nintendo-centric RPG maker shifted focus in the mid 1990s and early 2000s. Though as years went by, exclusivity of games such as Final Fantasy gradually changed once more; with titles such as Final Fantasy 13 being released on platforms like Xbox 360 and PC, as well as franchises like Dragon Quest once again returning to Nintendo. With Sony's most recent move, it probably won't be long before even Nintendo's home consoles receive Final Fantasy once more.
The change over the years has been a curious one. Although their relationship with Sony has not weakened, Square's ties with Microsoft and Nintendo strengthened over time. It should be noted that during those years, Sony went from second largest share holder, to third largest. Although, some of the policy alternations within Square also have to do with their own financial woes that they experienced the past decade. The two are experiencing transitional stage in their existence , and it's no surprise that the paths they're traveling have now taken some strange turns.
Sources: