Lots of great stuff this week for you to peruse from the gaming mega-site including the top 20 best selling games of last-gen, 8 franchises that'd get a big time boost from VR, and why Batman: Arkham Knight might be one of the biggest games of 2014.
The 20 best-selling games of the last generation
When you look back on the last generation of consoles that just made way of the Xbox One, PS4, and even Wii U, there are a lot of games that probably spring to mind as being standard bearers. I know for me, plenty of Call of Duty, Grand Theft Auto, Halo and more all jump to the top of the list.
Broken down by the numbers though, things start to get interesting. Once you move past what games were your 'favorites' for whatever console/PC/mobile you like or tend to play the most games on, and once you forget about critic's scores that praise great design and innovative ideas, you get to the real meat and potatoes- how many units these games moved out the door.
Sales in the last gen were decidedly tilted in one direction from the list that GamesRadar published this past week. In fact, the domination by one 'brand' if you will, was staggering and blew everything else out of the water when you look at the placings and the units sold. Although GTA and CoD are definitely present and accounted for amongst the big boys of a generation, the lord and master of the 6th console cycle was far and away Nintendo.
Although the Wii staggered and fell in the last days (perhaps prompting an early launch of the Wii U?), it put up such impressive sales tallies in the opening years that it simply cannot be understated. Just how great did it do? Click here and find out.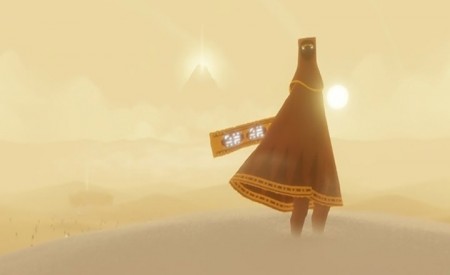 8 franchises that would be amazing with Virtual Reality
Any article that opens up with a VR Troopers reference wins right off the bat, but this one actually has some teeth with some excellent choices for game series that'd not only be cool and trendy with VR applied to them, but would actually be a huge upgrade to what's already there (and great). Sony and Oculus Rift are plowing ahead with the entertainment industry's first real push into the wonderful world of Virtual Reality (in the real world anyway) and any of the titles here would blast it to the next level.
Some of what GR has slapped onto this 'must have' list isn't what you'd expect to see, but all of it's good to great. Imagine traversing Journey's barren wastes in all-encompassing first person, or making your way across Rapture or Columbia and being truly ensconced in those incredible worlds.
As someone who had a simple 'TV's mounted on your face' headset back in the '90s, I'd jump at the chance to play any of those games on one of the real VR sets on the way to market (we hope). Click through here to read the rest and start those Saturday afternoon daydreams…
Why Batman: Arkham Knight is the hero PS4 and XO needs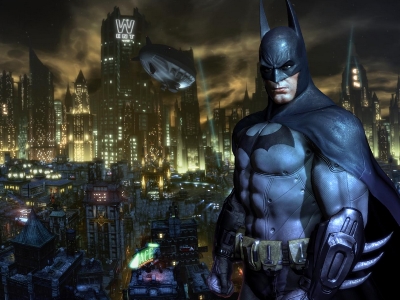 We end with kind of a preview piece here from writer Henry Gilbert as he lays out the reasons Batman: Arkham Knight could be a very big game indeed here in 2014.
There's little doubt that Batman: Arkham Knight will be a big game. With the original team the created the Arkham series (Rocksteady) behind the title, the return of Kevin Conroy as the Dark Knight, a drivable Batmobile, and a fresh and interesting tale created in conjunction with DC Comics itself behind it; Arkham Knight is looking like a winner already and we've barely even seen anything about the actual gameplay.
As a huge Batman fan myself, I'm not ashamed to admit I like the narrative that Rocksteady has created for Batman: Arkham almost as much (maybe a little more in places) as the one in the official canon from DC. The games (even Arkham Origins really) are pinnacles of the action genre as go video games and violently faithful to the source material while still offering new and different content.
To put it simply, they're great; and Arkham Knight is offering something that we haven't seen yet really from a third-party title- next-gen exclusivity. With the proliferation of the Xbox 360 and PS3, it's not too surprising that most publishers are playing it safe and releasing last-gen and current-gen editions of their biggest games. With Batman: Arkham Knight (and a short list of other titles), we're getting a game that truly unleashes the current series of consoles and the PC to their fullest potential.
Click on through to see why that's a big deal indeed and all the other incredible things about Rocksteady's next in this short preview and hands-on of what's sure to be one of the biggest of 2014.
__
Those are the best of the best from GR this past week. Give 'em a read and then feel free to chat 'em up in the comments section below. We'll see you back here on Saturday Radar next weekend!