Wargaming holds an expanded free weekend of its hit arcade tank action title World of Tanks on the Xbox 360.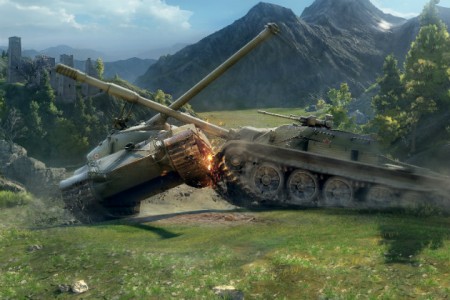 Even if you're not an Xbox Live Gold member, you're free to take advantage of this deal as it's ope to everyone with an Xbox 360 who can grab a download of World of Tanks: Xbox 360 Edition. Nope, no Gold membership is needed here and you don't have to have a 7 day pass or anything; just log onto Xbox Live, select World of Tanks, download the game and play. That's it.
The demo takes place in the newly released map of Prokhorovka, which is the final battleground of the Map Madness campaign. That particular series of battles tasked players with hitting a tank destruction quota of tens of millions- one that been hit already if you can believe it. With that, this is the last weekend of the campaign and a darn good time to hop on and experience the glory of blowing loads and loads of tanks up.
Starting earlier today, the demo will run through this coming Sunday. So you don't have a ton of time to dig in and get playing, but you should have plenty of time to figure out if buying into the game and signing up for Xbox Live Gold is your cup of tea.