Burial at Sea: episode 2 is almost here to close out the BioShock Infinite story in style and three new screens form the expansion pack are hold some clues as to what gamers can expect from the Elizabeth-centric story pack.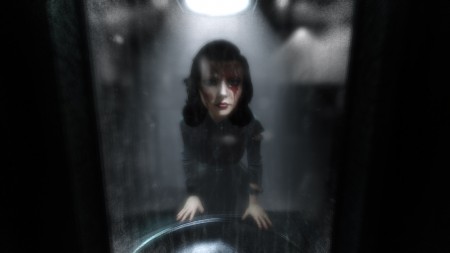 We pick things up right after the close of part 1 of Burial at Sea and find Elizabeth more or less alone in the undersea city of Rapture. More than just a recycle of what's come before though, episode 2 expands the famed underwater dystopia in brand new ways with areas not seen before in the BioShock universe- in any of the three games.
Have a look at the gallery below to see some of what's new and get a taste for what you'll be playing through as Burial at Sea: episode 2 closes out not on the expansion storyline, but also the BioShock Infinite overall arc, which should be very interesting to see as that game had all kinds of mysteries at its conclusion.
You can grab it for your copy of our Game of the Year 2013 co-winner BioShock Infinite on March 25th for the Xbox 360, PS3, or PC.