Warhorse Studios' historical open-world, action/RPG is funded and will be ready for action in 2015.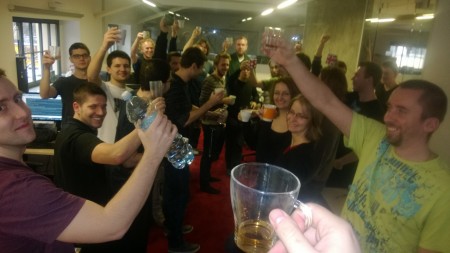 "While we were always confident in our vision for Kingdom Come: Deliverance, we never in our wildest dreams expected a response like this," said, Game Director and Lead Designer Dan Vávra. "We're humbled by the outpouring of support, and admittedly a bit shellshocked. We can't thank our supporters enough. We are prepared to give everything we have to make an unforgettable game."
Shortly after hitting Kickstarter, the crowd-funding online engine, Warhorse's Kingdom Come: Deliverance hit its goal of $500k USD. For a small studio, that's pretty darned impressive; actually, for a big studio that's pretty impressive. But then, so is Kingdom Come.
A first-person action/RPG set in medieval England and with a promised 70+ hours of game time (spread out over three acts), Kingdom Come: Deliverance follows a young blacksmith as he loses everything to war and is forced to take up arms himself. If you noticed a distinct lack of orcs and the undead then you're catching on. KC:D is a realistic title that's very much set in the real world of medieval Europe, which is just pretty darned cool. As far as I can remember, I can't think of an action/RPG of any kind (let alone a first-person one) at any time that had a similar premise. It's original, and folks like that. Go figure.
Since the game has officially been funded at this point, anything that the Czech developer gets from the campaign now is basically just gravy. Though they'll probably need every bit of those funds since Warhorse intends to put the game on the PC, Xbox One, PS4, Mac and Linux platforms some time in 2015.
If you'd like to check out the campaign and maybe kick in something yourself, click here.