The PlayStation 4 is out, and is currently living out its first week. So just how well has the console been received?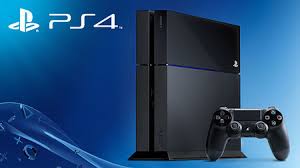 Currently the PS4 is sitting pretty at a good 1 million sales in North America alone. It's an unprecedented number, and has broken the record that Dreamcast held for years. Although it looks to be a great start for Sony, it should be noted that not everyone is completely satisfied with their new next generation machine. Some customers have complained about their console's bricking, and while some of it is due to shutting the console off during updates, some PS4s are simply bricked out of the box. There is also the issue that is commonly referred to as BLoD, or blue light of death; the light on the console starts flashing blue, coupled with the PS4 being unable to boot up.
Customer reviews are largely divided on Amazon; users are either extremely satisfied with their purchase, or very disappointed. However, there are more satisfied than dissatisfied reviews. Customers who were satisfied complimented the system's fast performance, the graphics for the games available on it, and the comfort of the controller itself. Customers who weren't happy reported bricked consoles out of the box, and BLoD. It's been quite an eventful launch for Sony, and it's only just beginning. There's no telling what the future holds for the PlayStation 4, anything can happen.
Source: Amazon