This PlayStation-laden week saw GR publish the sort-of announcement of Uncharted 4, as well as profile a whole mess of games for Sony's newest and take a look at how the PSN is affecting Xbox Live (in a good way).
Uncharted 4 – Secrets of the teaser trailer
Sony's launch event in the heart of NYC was long on excitement and short on anything truly newsworthy. Even the announcement of the next game in the Uncharted series wasn't all that interesting thanks to the team at Naughty Dog showing off basically nothing in the teaser trailer that was aired.
Although the glimpses at what's to come are probably enough for fans of the franchise (me included), it'd be nice to actually know what's on the docket and where it will be that Nathan Drake will be heading… if it is even Nate that we'll be playing as. Strange as it might sound, GR took apart the trailer frame by frame and comes to some pretty amazing conclusions, including the fact that Uncharted (which has no number at the moment) might just be set in the past, perhaps with Sir Francis Drake in the starring role.
Read on for some very solid ideas as to what we might be getting in the sequel
Best PS4 games
Well, that heading kind of says it all doesn't it?
With any new console, there are the usual assortment of launch games that run the gamut from 'meh' (or downright stinky) to superb and the PS4 is no exception. Now, before you get too excited, there are no real surprises on this list of what's what for the launch that GR has assembled. This is merely the best games (as far as GamesRadar's concerned) available right now for you plunk your cash down on.
The site has even ranked them loosely from worst to first in top ten fashion, leaving out all the ones that really aren't worth your time. On a personal note- I'm really disappointed that Knack turned out so ho-hum. Could have been a lot of fun I think.
Anyhoo, if you've got a PS4 (or are thinking about buying one) click on through for the best of what's out there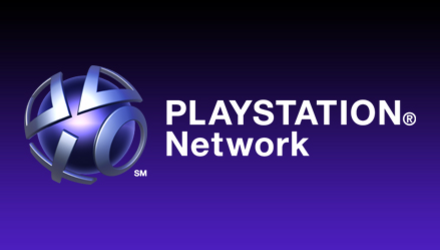 Gold members getting free Xbox One games because Sony made PS+ important
Usually it's Sony that's being called the copycat, but now it's Microsoft's turn as the company has officially announced that they'll be giving Xbox Live Gold members some free games with the Xbox One. The most interesting thing about all this is just why that happened.
As Microsoft rampaged unchecked for an entire console generation with the superior online gaming interface (don't argue, it was), Sony has now upped the ante by making the PS4, as writer Hollander Cooper put it- worse. How's that work?
Well, while you could game online with the PS3 for free (hey, that rhymes!), it was far from a cohesive experience even with all the firmware updates and running additions. Xbox Live on the other hand, was a smooth experience, albeit a necessary one (whereas the PS+ program wasn't).
Now with the PS4, a PS+ subscription is a necessity for online gaming, just like Xbox Live- only Sony still gives away all kinds of games and little toss-ins every month in a bid to keep you happy even though you're shelling out. Microsoft simply can't continue Xbox Live Gold without doing something similar; hence the announcement this past week.
Read on for the full news piece and be happy if you're an Xbox player, or happy (although slightly annoyed) if you game on a PlayStation
__
Those are the best of the best from GR this past week. Give 'em a read and then feel free to chat 'em up in the comments section below. We'll see you back here on Saturday Radar next weekend!