Starting with Bowling and Tennis, you can get your Wii Sports on your Wii U console as of right now- complete with online play.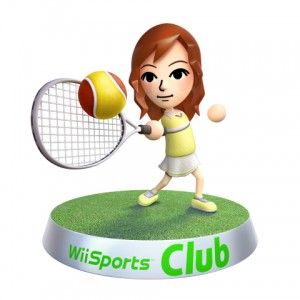 While Bowling and Tennis are the first, all five of the original Wii Sports games will be making their way to Nintendo's current console via the eShop. All the games in the lineup will feature HD graphics, online multiplayer and Wii MotionPlus functionality. In a neat little twist, you'll also be able to form and/or join local clubs and even send messages to each other through the Miiverse.
Since these are sports clubs we're talking about here, you'll also be able to compete against rival teams to increase your own group's standing or just have a nice friendly game against other fellow team members. I really like the online competitive aspect of the Wii U redux here- I always thought that was something that the original lacked thanks to Nintendo's neither here nor there stance on the online gaming arena at the time. Good to see that's changed.
If you download Wii Sports Club now, you'll get a free 24 hour pass for the game. Once that trial ends, you'll have the option to pick up either a $1.99 USD day pass, which is exactly what it sounds like, or a $9.99 (per game) 'lifetime membership', which is also exactly what it sounds like.