For the gaming industry, it's blockbuster season and that means Call of Duty and Battlefield. Of course this week was also Halloween week, so GR took a little time out to print some of their favorite scares from games that you normally wouldn't get all that spooked by.


10 tips to help you dominate in Battlefield 4
Just to be clear here, we're talking about 'dominating' the multiplayer modes of B4 and not the campaign. While the single-play is definitely fun and something that developer DICE put a lot more emphasis on this time around, it's still not the meat and potatoes of the game.
Competitive online multiplayer is (and probably always will be) the main compelling reason that folks turn up in droves to play the latest 'military shooter'. Battlefield 4 is no different in this respect.
What GamesRadar's Andy Hartup has done in this week's article about the game, is to breakdown some basic (and some not-so-basic) strategies for playing online with other dudes and dudettes. Online multi can get rough with whatever platform you're playing on and this look at how to build up your preferred class of soldier and take up winning angles in the various play modes is extremely useful for whatever level you're at and regardless of what kind of experience you've had with the game.
Check it out here and then check back here again soon for our full review of the PC edition of Battlefield 4.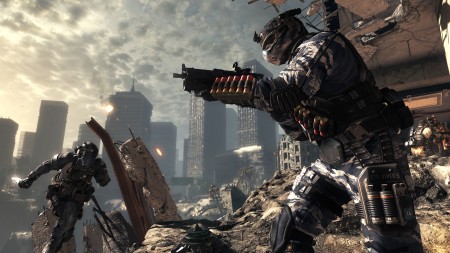 The evolution of COD multiplayer: Has it changed for the better?
And now on to the other elephant in the room- Call of Duty: Ghosts.
Ghosts, unlike Battlefield 4, isn't yet available at retail (it'll be out this week). As a result, the article by GR's Richard Murphy isn't a review or opinion piece on the newest title in the series, but instead is a look back at what was and just how the WWII shooter that challenged Metal of Honor's crown became the industry juggernaut that it is today.
Back in 2003 I had been playing MoH and loving every minute of it on the PC. I was a huge fan and kind of didn't want to like Call of Duty as it was a rival to a franchise that I'd come to love and play the hell out of. In spite of myself (and partly because of a friend who picked it up) I liked it just as much if not more than EA's military shooter and the rest is history. In fact, by the time CoD 2 was released I was hooked on the franchise.
GR's piece is an awesome trip down memory lane if you like CoD or are just into gaming history. There's so much to like here including mentions of the games that brought huge changes to the series like Modern Warfare and Black Ops. There's even a spot about Big Red One. Fun fact: someone bought me BRO as a gift and I never played it- the WWII angle was grating on me by that point.
Get ready for the next level of Call of Duty by taking a look back at the franchise that was.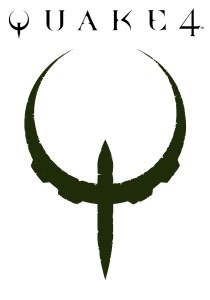 The Top 7…Scariest moments in otherwise unfrightening games
Oh this is a fun one. There are tons of games out there that could fit the mold of this GR piece that takes a look at moments in games that don't match up at all with the rest of the experience. You know, that one moment in an otherwise fairly straightforward title that's just… different.
There are some great examples of out-of-place horror in games that you really wouldn't expect to see it in here including the friendly-looking lodge in Fable 2 (which is one of my favorites), assimilation into the Strogg 'collective' in Quake 4 (I remember that one very well), and that freaky (and completely random) girl  in the newest Pokemon title. I'd also like to give an honorable mention to Half Life 2's headcrab-zombie infested town of Ravenholm to the slate here, since that just made me all kinds of messed-up for the rest of that night.
Take a look here and see what you think– then feel free to chat it up below in the comments section (and don't forget to have a look at our own scariest moments here)
__
Those are the best of the best from GR this past week. Give 'em a read and then feel free to chat 'em up in the comments section below. We'll see you back here on Saturday Radar next weekend!