Two great tastes that go great together.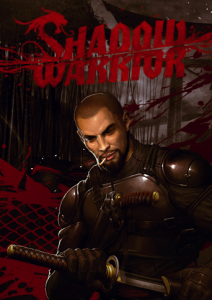 Shadow Warrior is already no stranger to crossover hardware from other games and its barely been out all that long. The first-person hack'n slash has Sam's sledgehammer from Serious Sam 3, the katana from Hotline Miami, the Penetrator from Saints Row- and now the ice axe from The Walking Dead.
All the new weapons serve as replacements for hero Lo Wang's standard sword and all of them can be used to cleave, smash and otherwise obliterate the demons and yakuza that inhabit developer Flying Wild Hog's Shadow Warrior remake.
It's a remake, by the way, that you really should check out if you're a fan of the original game or just an avid FPS player. We took a look at Shadow Warrior around launch time and found that, even though it doesn't have quite the punch that the '90s original had, it's still tons of bloody fun.