Get ready to return to Rapture next month.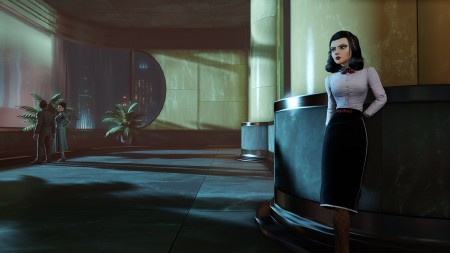 If you're a BioShock fan (of any stripe), then this is a day that you've been waiting for- the release date for the hugely anticipated BioShock Infinite DLC pack Burial at Sea has been announced. The game (and really, it is almost a completely new game) will be released in two parts with the first installment arriving on November 12th.
Burial at Sea part 1 will see players stepping into the shoes of Booker DeWitt, but not the one you know from Infinite. This Booker is rooted in the original BioShock universe- you know, the one with the Big Daddies and set 10,000 leagues under the sea?
It's relatively unclear as to whether or not the 'new' Booker will have any memories or knowledge of his alternate self from BioShock Infinite's main quest, but the way the BioShock universe tends to play out- just about anything could probably happen.
Part 2 of the DLC will place you in the role of Elizabeth, which represents two firsts for the franchise. Not only will it be the first time you'll get to play as Elizabeth, but it's also the first time the series has had a female playable character in a starring role. There's no date as of yet for part 2, but with Burial at Sea part 1 due in just a few weeks time for the Xbox 360, PS3 and PC, there should be plenty for BioShock fans to dig into for the Holiday Season.