A look at Evolution's newest racing game.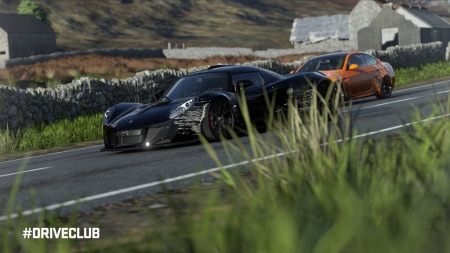 With its history of great, first party racing games, it wasn't a surprise to learn that British based Evolution Studios were working on a racing game for the PlayStation 4.  The game in question is not a new Motorstorm game, but Driveclub, a game that takes Evolution away from off roading completely in the form of Driveclub.
The demo on show involved a three lap race around a beautiful, twisty circuit with chicanes galore and lots of tight corners.  As you go around, you will get challenges to perform.  There are Overdrives, which require you to do things such as keep as high a speed as possible.  Then there are Face-Offs, which require you to compete against a member of the opposing club in a challenge such as drifting or cornering.  The better you do, the more points you earn.  If you beat your rival, you get fame which feeds into the reputation of your club.  There are also various ghosts of other players around the track, so you can race against them and try and beat their times.
The handling is quite well done, with more powerful cars requiring you to be more careful in corners.  Some cars need careful acceleration to reach top speed.  It can be quite tricky at first, but after a couple of laps, you'll soon get used to the handling and drifting actually becomes much easier, as opposed to the first lap where I found myself pulling a 540 spin on two occasions and facing the wrong way.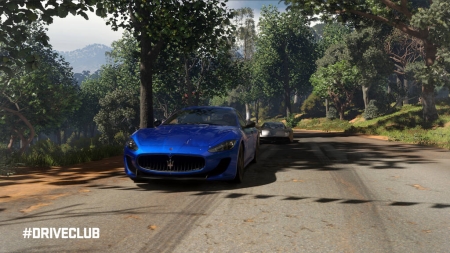 The PS4 hardware itself looked pleasing enough, with the controller being a marked improvement on the PS3's controller.  It was chunkier and felt more robust, and I found controlling the cars much easier overall than any PS3 game I've played.  The graphics, while pretty, are not as much of a big step up from the PS3 as that console was to the PS2, but there is a noticeable step up.
Driveclub is certainly a decent title, if not particularly spectacular.  We didn't get long to play with it, and it was over just as we were getting to grips with everything.  But if you're after a first party racing fix, then this should be able to tide you over until a Gran Turismo game eventually makes its way onto the next generation.
Driveclub is in development for PS4 and is due for release on November 15th in North America and November 29th in Europe.