Fans of the Yakuza series such as myself are set to be disappointed, as the fifth game in the series will not be getting a localised version here in the west.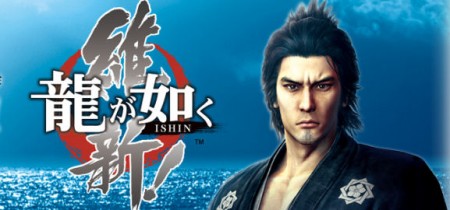 Creator of the Yakuza series, Toshihiro Nagoshi, had the following to say about a western release in an interview with Edge  "We don't have a plan for that at the moment. The Yakuza Studio team is a fixed size, and we have to choose between forging ahead with the next game or localising the one that just came out. This time the size of the game was so large, so rather than localising that game we chose to focus our manpower on the new game. But we get asked about it a lot. We get lots of complaints!"
The new game he was referring to is Yakuza Isshin, a spin-off title, which is due to be a launch title on the PS4 in Japan and will be released alongside a PS3 version supporting Vita Crossplay. Set in the Meiji era, the game is set to feature the cast of the yakuza series re-cast as famous samurai from that particular era.
I personally feel somewhat disappointed after hearing this, especially as someone that has played through the whole series, from the first one on the PS2, all the way to Yakuza 4 on the PS3, and I enjoyed all of them. After the sadness of seeing Shenmue end prematurely, the Yakuza series filled that void and felt like a spiritual successor. I can only hope that one day it will get a western release.