The Road to Battlefield 4 is the new blog series from DICE where the developer will be talking up all aspects of the hotly anticipated FPS.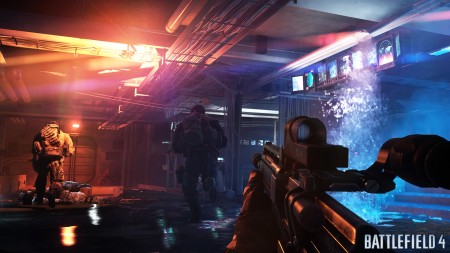 Releasing on both current and next-gen consoles, Battlefield 4 is one that has struck many with its incredible visuals and atmosphere- especially on the Xbox One and PS4. Now developer DICE is going to talk about even more of the game with a special series of weblogs called Road to Battlefield 4.
The series will explore the biggest areas of the game in detail with commentary directly from the devs, with the first episode focusing on some of the new multiplayer elements of the game. Lead Multiplayer Designer Thomas "Tompen" Andersson takes point in the video and discusses the finer points of working as a team, something that probably everyone who plays online shooters could seriously benefit from.
Click here to check out the doc in all its glory, or to just check out the B4 website. That's pretty nifty in its own right.