The Free Fall map can be yours, but only if you preorder your copy of Call of Duty: Ghosts.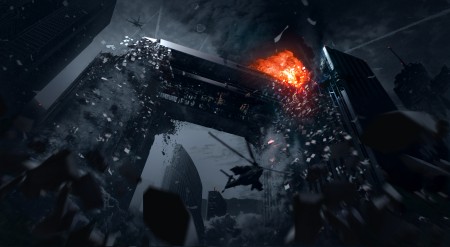 Call of Duty: Ghosts is going to sell a whole bunch of copies on current and next generation consoles, there's little doubt about that thanks to the preview videos and trailers that have been released so far. Honestly, the game is shaping up to be an installment of the franchise that really shakes things up with not only a new storyline, but also new mechanics.
And speaking of those 'new mechanics', one of the most impressive things about Ghosts is the dynamic map event system. The system actually changes the map as you play in some pretty amazing ways. For example, take the preorder incentive map Free Fall; it drops you into a skyscraper. That's falling as you fight.
As an example of just one of Call of Duty: Ghosts' new dynamic map events, Free Fall drops players into a shattered skyscraper on the brink of collapse. Sideways staircases climb into the night sky, elevator shafts run along the ground, and what were once windows now form a terrifying glass floor, hundreds of feet above the city streets. Free Fall's close-quarters combat and frenetic action are then thrown into overdrive as the ruined skyscraper continues to fall throughout the match. With every drop, the accompanying shockwaves cause further destruction, disrupting sightlines and constantly evolving paths and chokepoints as the map changes in real-time.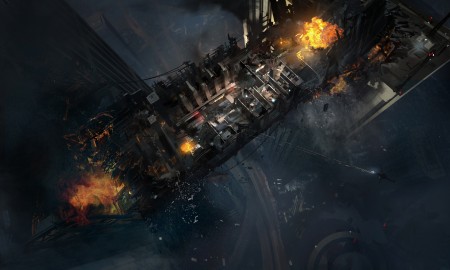 This kind of stuff even gets someone like me, who isn't into multiplayer gaming at all, excited about the possibilities. Bottom line; it sounds awesome and it can be yours just for doing what you're probably going to do anyway.
Call of Duty: Ghosts is set for release on November 5th for the Xbox 360, PS3 and PC. The Xbox One and PS4 versions of the game should accompany the new consoles upon their releases, but we don't quite have an official date as of yet for either one of them (figure late November).