Fans of Avatar: The Last Airbender should get ready to be swept away as the series based directly on the cartoon show has just debuted on Dark Horse Comics' digital storefront.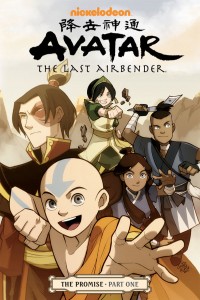 Aang, Sokka, and Katara are the newest additions to Dark Horse Digital with the recent digital release of The Last Airbender – The Promise. Also just announced to be on the way to the digital realm is The Search, another Avatar story that takes place in the animated universe.
I was more than a little bit surprised to learn that Dark Horse's Avatar books (The Art of the Animated Series, The Lost Adventures, and The Promise) have actually sold more than a hundred thousand combined copies. That's a fantastic amount of books moved off the shelves and just goes to show how many fans the nickelodeon cartoon still has.
If you're a fan and a digital comic lover, then you might want to check out all the Avatar titles available now on Dark Horse Digital by clicking right here– no airbending required.