From The Walking Dead to Star Wars and Lord of the Rings, collectable maker Gentle Giant has a pretty awesome lineup on the way the last half of this month. UPDATE: Oops – these won't be in stores till Q2 2013, only pre-orders kick off this month.

The Walking Dead on AMC seems absolutely unstoppable, doesn't it? 10.9 million people tuned in to watch the Season 3 premiere, shattering previous records for most-watched cable TV programs. This show is one of the hottest properties around right now, which means we expect incredibly high demand for our Walking Dead Zombie Army Men. With a low price point and no edition size, the Army Men are the first of a new direction that we're going to explore here at GG in addition to all of our Limited Edition products. The sky is the limit for this item.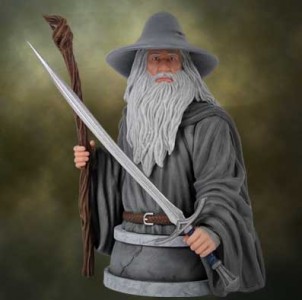 Straight out of one of the most anticipated movies of 2012 comes our Gandalf Mini Bust. Like the rest of this line, the Gandalf Mini Bust has been hand sculpted using digital and photo reference from straight off the set. This piece is as screen accurate as you can get.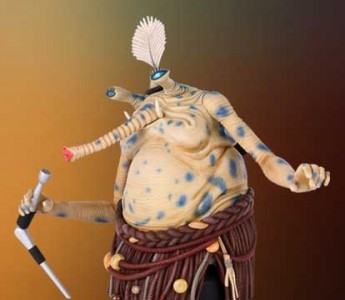 Sy Snootles is the second of our Max Rebo Band Mini Busts. Everyone's going to want this companion piece to our Droopy McCool and Max Rebo busts.

The Power Droid is the newest figure in our Jumbo Kenner Vintage line. We leaked this piece on a webisode of Toy Hunters a few months ago and he caused quite a stir among our collectors – they're very excited about it!
The AT-AT Walker Bookends are the first bookends we've created inspired by a vehicle. They're very unique, and are sure to catch the eye of both hardcore collectors and casual Star Wars fans alike.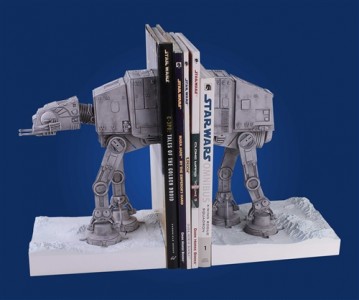 Finally, our fearsome Venom Bookend is now available for pre-order! This larger-than-life piece is compatible and to scale with our upcoming Hulk and Thing bookends. The movable bracket allows for multiple display configurations.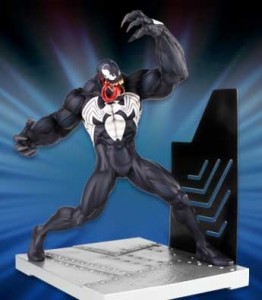 I'm a huge Venom fan, so that bookend is looking pretty awesome right now. Gentle Giant, if you're not familiar, makes absolutely awesome stuff. I've had the good fortune of picking up several of their pieces over the years and I can whole heartedly recommend them to anybody who's into comic book collectables,  movie stuff, Star Wars… whatever.
Everything shown here should be available this month, check with your local comic or specialty toy and hobby shop for more info… or just click here and visit Gentle Giant's site. Either way.