Witcheye makes magic on the Nintendo Switch and is a charming addition to the Switch's library.
Have you ever loved a game so much but couldn't beat it no matter how hard you tried? Unfortunately, this was my experience with Witcheye and I wish I could've seen the story to its conclusion. I was TWO worlds short of beating the game!
This hidden gem has everything I look for in a platformer: challenge, colourful characters, and a lovely art style. Witcheye brought a smile to face that lasted for hours so it's no exaggeration when I say: my cheeks hurt now!
A Wizard, Knight, And A Witch Named Mabel
Oh no! On orders of a selfish wizard, a knight has stolen Mabel's precious treasures and it's up to you to chase him down and get them back! Think you're up to the challenge? It was incredibly satisfying to beat a stage and get one of her treasures as a reward. See? She agrees with me― I mean just look at her facial expression. I got your back girl!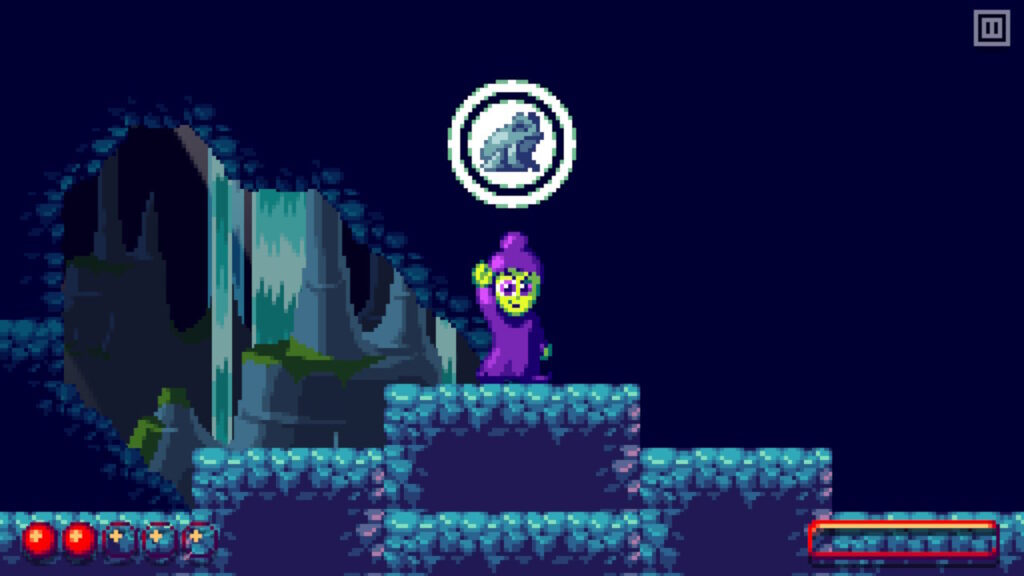 Witcheye Looks Simple But It's Tough As Nails
You can play Witcheye using the Joy-Con or Touchscreen. Here are instructions for both.
Using The Joy-Con
Tilt the stick in any direction to move Mabel
Press any button to stop movement
Using The Touchscreen
Swipe your finger across the screen to move Mabel
Tap to stop movement
For this review I used the Touchscreen and Joy-Con interchangeably. I found using the touchscreen was comfortable and suits the style of Witcheye―our clever witch transforms herself into a floating eyeball and you bounce through each stage.
Using the Joy-Con was a nightmare, at least to me (or I just suck! :)) but I couldn't get as far in the game with it as I did with the touchscreen. If you need a recommendation: USE THE TOUCHSCREEN. You'll save yourself a lot of tears later, and hey your arm may get a slight work out― I felt the burn baby!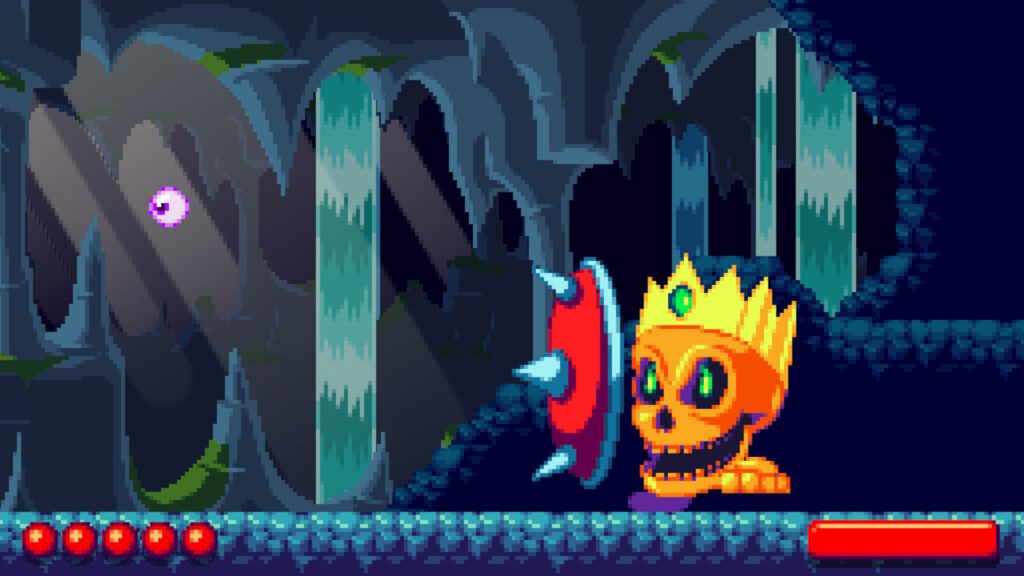 Failure Is A Blessing In Disguise
Failure in Witcheye is part of the challenge and you can expect to die a lot since the enemies get trickier, craftier, and the stage environments get tougher too. Instead of getting frustrated by failure I chose to reframe my perspective and use it to my advantage.
The more I failed the more I got familiar with the stage and attack patterns of enemies. One thing that's nice about Witcheye is if you lose you automatically restart the stage with full hearts, and chances are you can always find an extra heart or two hidden in blocks so break them!
You have to be thoughtful with HOW you attack enemies. Enemies may need to be attacked from behind, up above, bottom, or from the sides. It's okay not to take on EVERY enemy if you're having trouble or want to conserve your hearts. You can float on by to the next stage. Remember: a good defense can be a good offense (exception: Mid-bosses and Bosses.)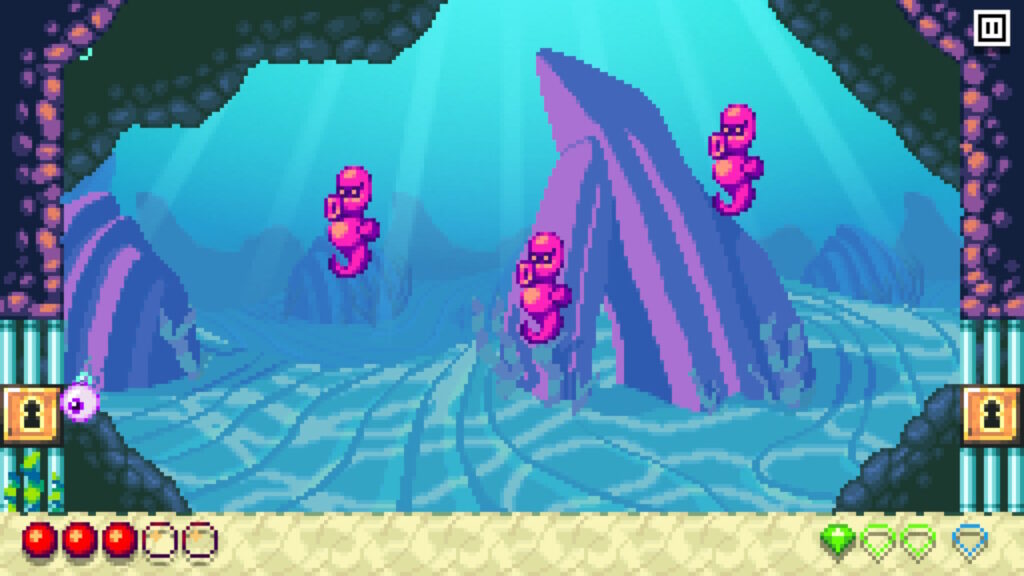 Let's Go Retro!
Witcheye reminds us that a video game can still be beautiful and full of personality even if it doesn't boast high-end graphics. I'm a gaming lady that just wants to play something fun and not have to worry about the bells and whistles.
Witcheye brought back memories from when I was a child growing up in the '90s and played games on floppy disks. As long as a game can bring a smile to my face I'm a happy camper!
Jamming Out To Witcheye
Can you guess what's playing in my earbuds right now? If you guessed the Witcheye soundtrack you're right! The music is a genius when it comes to capturing the heart of the game while being catchy at the same time. I'm in therapy right now for anxiety and one of the tools that my therapist recommended was music.
This soundtrack is now a part of my treatment as it makes me feel good and helps me take a pause when I feel overwhelmed by thoughts, worries, and emotions.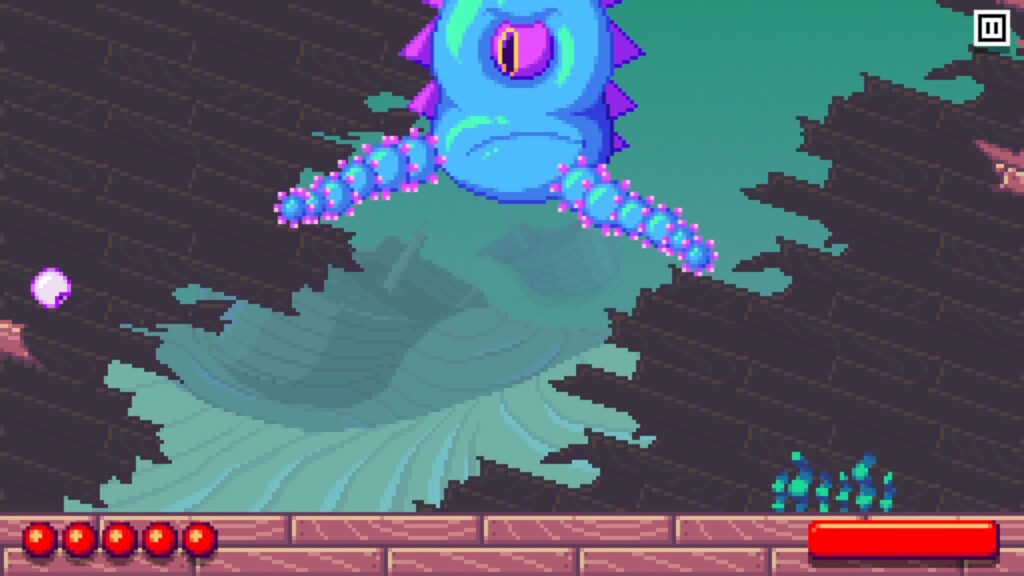 Final Thoughts
Witcheye re-ignited my zest for life as 2020 has challenged me emotionally. While I wasn't losing myself to a world that has gone bonkers, this is a comfort game that I will go back to in the future when I feel the need for an extra pick-me-up.
A copy of Witcheye was provided by Devolver Digital for review purposes.
Witcheye
Release Date: August 27, 2020
Platforms: Switch (Reviewed), PC, iOS, Android
Publisher: Devolver Digital
Developer: Moon Kid
MSRP: $4.99 USD
Bewitched
Story - 80%
Gameplay - 80%
Visuals - 90%
Music - 90%
Witcheye plays really well (seriously though, use the touchscreen) looks all kinds of retro-awesome and sports some jamming tunes to boot. Witcheye made me smile for hours and that's really special.