Astral Chain might've been running under your radar, but you might want to check out what's this week's big Switch release.
Big releases
This is, all things considered, a monster of a week for Switch gamers. Nintendo is headlining Astral Chain, but there's a lot more than just PlatinumGames' latest.
Yep. that's right, PlatinumGames. If you weren't following Astral Chain, you might want to check it out. It's looking like it might be a gem from the legendary action-gaming developer.
So what else is there this week? How about Spyro Reignited Trilogy? Maybe Torchlight II? What about Bubsy: Paws on Fire (don't answer that)? Or maybe, just maybe, you'd be open to busting out your cell phone and firing up a little Mario Kart Tour.
All of the above is out now or launching this coming week. Of course, there's more too, but those are the heavy hitters. Check out the entire listing below.
Nintendo eShop on Nintendo Switch
ASTRAL CHAIN – In this new action game from PlatinumGames, the creators of the Bayonetta series, control the protagonist and a special weapon called a Legion simultaneously to chain stylish combos. Change Legions on the fly to vary your style and unleash a variety of abilities. The last remnants of humanity depend on you, and to save the world, you must investigate its dark side.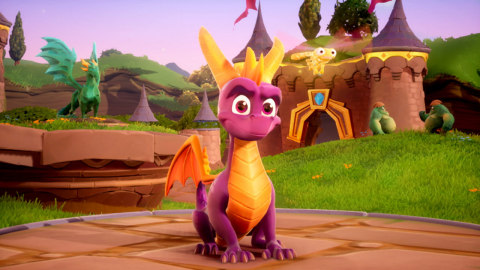 Spyro Reignited Trilogy – The original roast master is back, and he's on the go! Same sick burns, same smoldering attitude, all scaled up in stunning HD. Spyro is bringing the heat like never before in the Spyro Reignited Trilogy game collection. Rekindle the fire with remastered versions of the original three games, Spyro the Dragon, Spyro 2: Ripto's Rage! and Spyro: Year of the Dragon. Explore the expansive realms, re-encounter the fiery personalities and relive the adventure in fully remastered glory. Because when there's a realm that needs saving, there's only one dragon to call.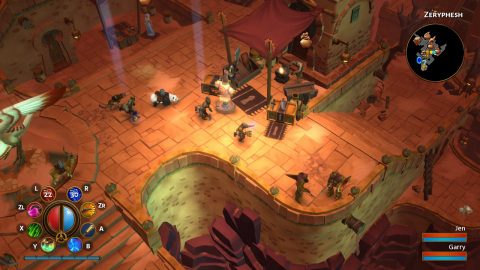 Torchlight II – The Torchlight II game takes you back into the quirky, fast-paced world of bloodthirsty monsters, bountiful treasures and sinister secrets – and, once again, the fate of the world is in your hands. The Torchlight II game is fast, fun and filled to the brim with action and loot. Adventure solo or form a party online* with your friends.
Nintendo Mobile
Mario Kart Tour – Pre-registration for the new Mario Kart Tour mobile game** has started! If you want to be among the first to be notified once the game is available to download, pre-register now via the AppStore and Google Play. Mario Kart Tour launches for mobile devices on Sept. 25. A new teaser video and gameplay trailer show off the high-octane game in action.
Nintendo eShop sales:
Nintendo eShop on Nintendo Switch, Nintendo 3DS and Wii U
Also new this week in Nintendo eShop on Nintendo Switch:
Also new this week in Nintendo eShop on Nintendo 3DS: