Instead of continuing Nintendo's excellent, feature-rich OSes, the Switch's OS takes a minimalist approach.
Nintendo consoles within recent memory have all had software and operating systems with a bit of personality. Unique, often delightful soundtracks add to the console experience, whether its browsing the Wii Shop Channel or adjusting settings on your 3DS. Even the chitter-chatter of the Miis at the Wii U's load-up adds a bit of life to the experience.
On the Switch, there is barely an experience. Background music in menus is functionally non-existent, save for the launching of the eShop (which wouldn't count as a melody).
In terms of on-board software and functionality, there's no Miiverse; there's no Street Pass Mii Plaza; there's no Activity Log; there's no Game Notes. Compared to Nintendo's previous consoles, there's a whole lot of nothing.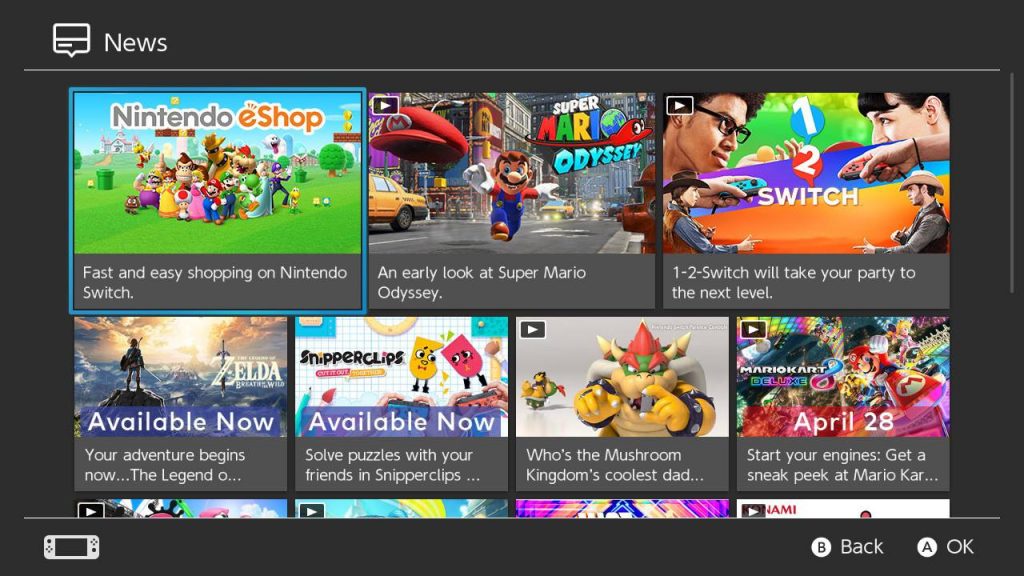 What exists is minimal: Settings includes the usual (only the Parental Controls stand out). User profiles can set an image, an image background, and a nickname. Players can view the latest games friends have played and when they first played. There's the eShop, which is clean but quiet. News is delivered to the console via Nintendo, which seems cool, but it remains to be seen how worthwhile it is over time (for now, there are videos advertising upcoming Switch titles, articles teaching you how to use your Switch, and blips for the latest releases). Tips and tricks from developers, digital sales, "and more" are promised.
You can still make Miis (accessed via Settings, of all things), with more options than before (particularly in terms of colors), but they have no apparent use outside of some games. Unfortunately, whether due to incompatible updates or design, I am unable to send or receive Miis with my New 3DS XL.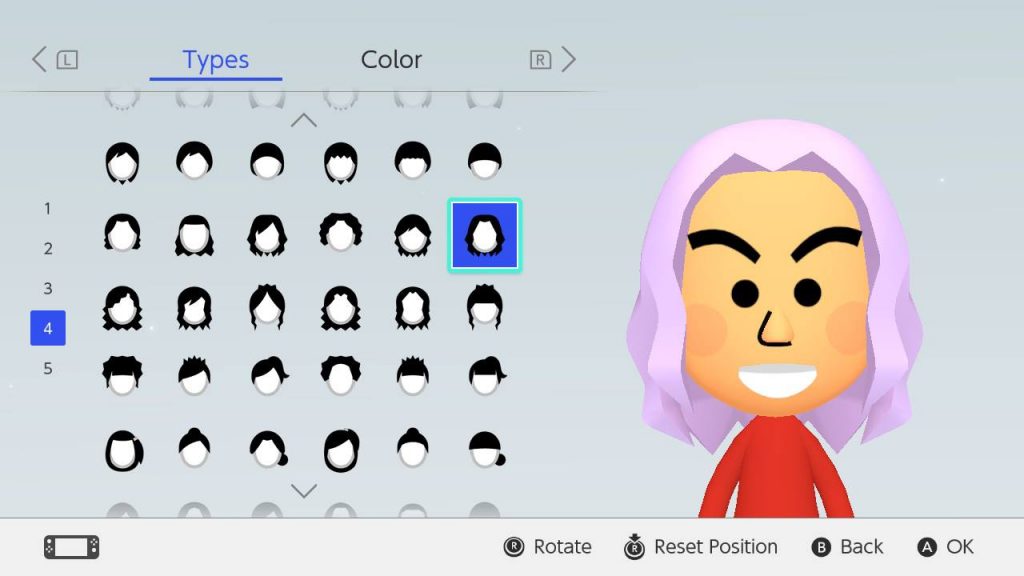 The last feature of the Switch, in terms of on-board software and OS, is the Album- a fantastic feature that lets us take screenshots via the console with the quick press of a designated button (that works identically across all software), without interrupting gameplay in any way. It works similarly to the Share button on Playstation 4, but is not yet capable of taking video (a feature that will presumably come at a later date). The images look great on the Switch screen, and they can be shared with social media from the console. You can even add text, though editing ends there.  The process of posting to social media is quick and easy.
The Switch's main menu is otherwise a line-up of your games. The whole thing is silent, save for the basic scrolling "clicks" when moving around your options.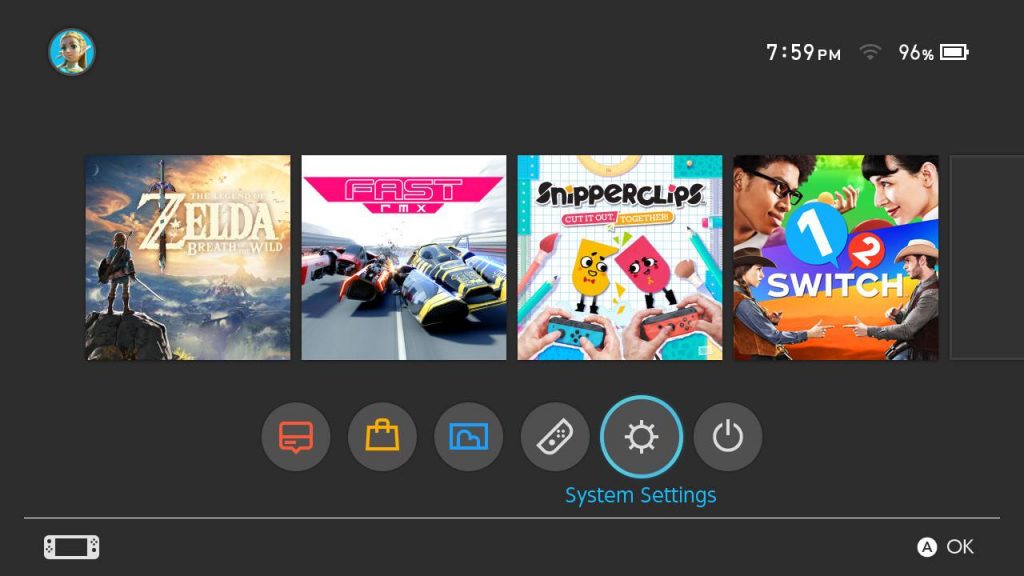 On the plus side, no doubt the lack of on-board software aides the console in its quick start-up and switch transitions. Currently, I'm inclined to find it a poor trade.
Updates are still to come to the console, and the addition of features like video sharing, media content (suggested by the System Setting's Sleep Mode page), and more will go a long way into catching the Switch up to its own predecessors. For a start, how about some tunes?