Fans of massive RPGs take note, CD Projekt RED is hard at work on the long-delayed Cyberpunk 2077 and eying a fourth entry in the The Witcher series.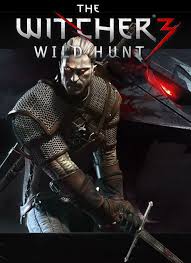 Now, before you start mentioning that The Witcher 3: Wild Hunt was supposed to be the last game in the series, know that the developer isn't saying that Geralt would be the star of a new game, or that it would continue his story in any way. He's just saying that there's a chance for another game at some point. Speaking to Polish TV and as reported by GamePressure, studio CEO Adam Kicinski says that the theoretical title is a probability.
"It wouldn't be fair towards the fans." said Kicinski, who went on to explain that the studio had spent over 12 years working in The Witcher's world, and is not about to leave fans who want more high and dry. He also said that it's really too early to even talk about though, just know that CD Projekt hasn't "forgotten about this brand."
While that's just about all there is to tell about The Witcher, there's plenty more to talk about as goes Cyberpunk 2077. The game has seen very little chatter since it was announced a few years ago, though it looks like all of CD Project RED's efforts might be paying off sooner than later… for PC gamers anyway.
According to Destructoid, who reported on a source cited by German site GameReactor, Cyberpunk 2077 is on target for a late 2016 release. The game, which exchanges The Witcher's fantasy setting for a high-tech futuristic one, reportedly features a world that's waaaaaaay bigger than Geralt's latest playground, chi I'm sure made all kinds of people very happy.
But while all that's plenty exciting for a few reasons, you might want to temper that enthusiasm a tad if you're a console gamer. Though I'll stress that none of this info is what I'd call 'solid' at the moment, further comments  from GameReactor's source point to a PC release first. And that means that a console translation, which hasn't been talked about much, would be even further away than late next year. So, without anything else to back it up, I'd figure a PS4/Xbox One launch later on in 2017 maybe?
Sit tight, we'll have plenty more on all of the above as it breaks.
Source: MCV