It's an artsy week on the Nintendo Download as a new drawing/painting title arrives (along with some decent Virtual Console titles and some good sales).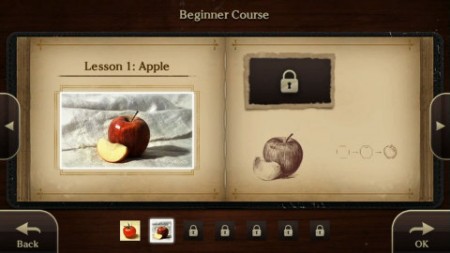 So the big release for this week isn't something that I imagine has a lot of broad appeal. Art Academy: Home Studio gets players into that painting mood and sets them on a quest to get a few more happy little trees in their lives. The 'game' allows you to draw on your GamePad and make masterpieces on your TV via the Wii U. If you were looking for something like this, well, your time is now.
Shiftlings and Never Alone are also new additions to the Nintendo catalog, but the picks of the week to me aren't in 'new' releases at all, but in the VC and the sale department. The Virtual Console for the Wii U sees the arrival of both Star Fox Command and Mario & Luigi: Partners in Time, both former DS games that are plenty fun and set in classic Nintendo universes.
If you're feeling a little more SEGA than Nintendo though, make sure you check out the sale area on the 3DS as you'll find that Sega has some cool 3D Classics on offer. You can get 3D Sonic The Hedgehog, 3D Streets of Rage, and more games in the series for cheap from 9 am pacific on June 25th till 8:59 am (also pacific) on July the 2nd.
Here's your full list of what's new:
Nintendo eShop on Wii U

Art Academy: Home Studio – Now it's easier than ever to make your home an art studio as you learn to paint and draw, or sharpen your current skills. Follow along with 30 new art lessons, and create your own masterpieces using the Wii U GamePad controller. Share works of art via Miiverse, and even upload time-lapse videos of your creations to YouTube. If you have the Art Academy: SketchPad software on your Wii U system, you'll get $4.00 off when you buy Art Academy: Home Studio. To take advantage of this offer, visit the Nintendo eShop on Wii U.
Never Alone (Kisima Ingitchuna) – Never Alone is an atmospheric puzzle platformer developed in collaboration with the Iñupiat, an Alaska Native people, drawn from a traditional story that has been shared across generations. Available exclusively in the Wii U version of the Never Alone game, collect more than 20 in-game Cultural Artifacts that feature beautiful high-resolution images and compelling background information drawn from the collections of the Smithsonian Institution. Click here to view a trailer for the game.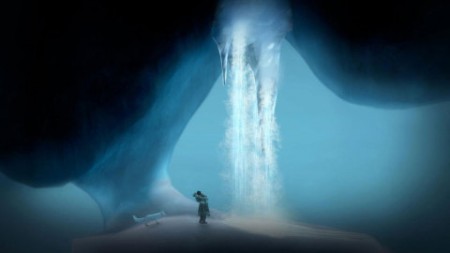 Shiftlings – Control two adorably dimwitted space janitors in this quirky puzzle platformer. You must shift size and weight between the two cosmic custodians, who are conjoined by an air hose, to avoid dangerous traps and fix problems before disaster strikes. Play on your own or with a friend locally through the zaniest locations in the known (and unknown) universe. Click here to view a trailer for the game.

Virtual Console on Wii U

Star Fox Command – An evil has emerged from the planet Venom, and now Fox McCloud and his elite team of pilots must reunite to defend the Lylat system from a massive invasion. Plot strategic flight paths on the touch screen as you soar through a story that features nine different endings and popular characters like Falco Lombardi and Krystal.
Mario & Luigi: Partners in Time – In this quest of lunatic proportions, Mario and Luigi team up with none other than … their younger selves! Originally appearing on the Nintendo DS system, control both sets of brothers at once in this intriguing (and hilarious) action RPG that leads you beyond the Mushroom Kingdom. Explore Mario's world across space and time as you take down the evil alien invaders, the Shroobs!
Nintendo eShop Sales:
Nintendo eShop on Wii U

Baila Latino is 33 percent off (reduced from $29.90 to $19.90) until 8:59 a.m. PT on July 14.
Puzzle Monkeys is 50 percent off (reduced from $2.99 to $1.49) until 8:59 a.m. PT on July 23.
Stone Shire is 50 percent off (reduced from $7.99 to $3.99) until 8:59 a.m. PT on Aug. 1.
Nintendo eShop on Nintendo 3DS
Activities:
Code Name: S.T.E.A.M. "Global Cup 2" Tournament – See how your Code Name: S.T.E.A.M. squad stacks up online in Nintendo's Public Tournaments. Top players earn unique titles that are visible online and earn major bragging rights with their friends and around the world. The new "Global Cup 2" tournament runs from June 25 to July 1. Opt in via the SpotPass feature on your Nintendo 3DS family system for notifications on future tournaments, and click here for more information about multiplayer tournaments. Good luck, agents!
Theme Shop on Nintendo 3DS:
New themes this week include:

Comic Workshop 2: My Workshop
Harvest Moon: Chicken
Harvest Moon: Cow
Harvest Moon: Dog
Harvest Moon: Horse
Harvest Moon: Theme Bundle
Price reduction:
Also new this week:
In addition to video games available at retail stores, Nintendo also offers a variety of content that people can download directly to their systems. Nintendo adds new games weekly to the Nintendo eShop on the Wii U console and the Nintendo 3DS family of systems, the Nintendo DSi™ Shop for the Nintendo DSi system and the Wii™ Shop Channel for the Wii console.
The Nintendo eShop is a cash-based service that features a wide variety of content, including new and classic games, applications and demos. Users can add money to their account balances by using a credit card or purchasing a Nintendo eShop Card at a retail store and entering the code from the card. All funds from one card must be loaded in the Nintendo eShop on either Wii U or the Nintendo 3DS family of systems, but can be used in either Nintendo eShop if the systems are linked to a single Nintendo Network account.
The Wii Shop Channel offers games and applications and uses Wii Points™, which can be purchased via the Wii Shop Channel. The Nintendo DSi Shop offers games and applications and uses Nintendo DSi Points™, which can be purchased in the Nintendo DSi Shop.
Remember that Wii U, Wii, Nintendo 3DS, Nintendo 3DS XL, Nintendo 2DS and Nintendo DSi feature parental controls that let adults manage some of the content their children can access. For more information about this and other features, visit http://www.nintendo.com/wiiu or http://www.nintendo.com/3ds.