The Marvel Universe is coming to an end, and Marvel's website will be your number one resource for info about the singular battleground known as Battleworld.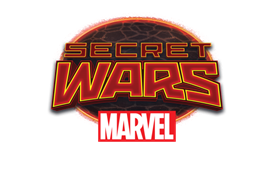 Posted right now to Marvel.com, the ins and outs of Battleworld are available for your perusing pleasure. A patchwork of realities and time-periods, Battleworld serves as the massive remanent of what was Marvel's Multiverse.
With time and space themselves ripped to shreds, it's all that remains, where the final battles will be fought, and where the new reality that's set to emerge will dawn. Marvel.com will be updated as Secret Wars approaches and hype wagon starts to crank into high-gear with all the news and info you can handle on the new 'states' that will be added to the surface of the planet, and all the histories of the various realities that you'll see factor in.
Just added are Egyptia, The Regency, New Quack City, 2099, Hala Field, The, Wastelands, Perfection, and New Xander. Hit this link for more, and a cool interactive map. Secret Wars, and all the accompanying books planned, start hitting comics shops and download platforms soon.