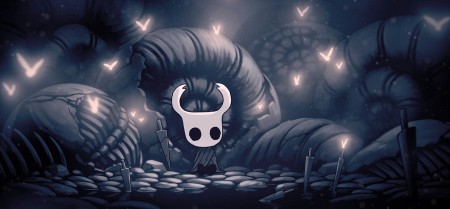 In this lively interview with Team Cherry's William Pellen and Ari Gibson, we'll get an inside look at their first gaming project Hollow Knight. Get ready to experience their sense of humor and hopefully you'll have a few laughs along the way.
Indie game developer Team Cherry was established in 2012 by three friends: Ari Gibson, William Pellen, and Rohan Fraser. They are located in Adelaide South Australia and have a passion in building fun, and crazy worlds for people to enjoy.
With his sense of humor William Pellen told the story of how Team Cherry was formed.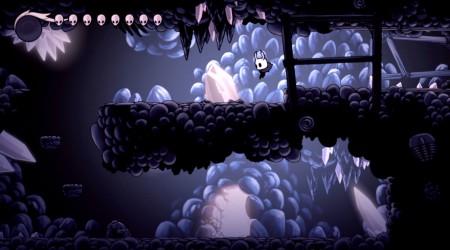 "Ari has a kind of intense mesmeric charm to him. He looked deep into our eyes and told us that from now on we would be making cool video games with him. We all got together for a couple of game jams and then we decided to give a full-size game a crack! It's been great fun."
Hollow Knight is Team Cherry's first commercial gaming project.
Hollow Knight is a 2D action- adventure in a sprawling interconnected world. There is only one stage called Hollownest, which is a vast kingdom. While there is variety in the game, Team Cherry is looking to create approximately six large districts with smaller areas branching off of that.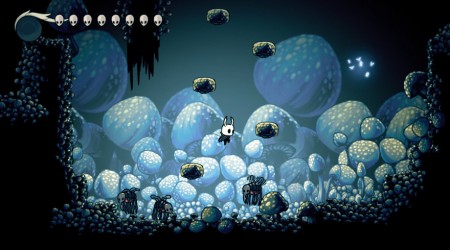 Outside of creating video games William Pellen and his girlfriend just recently bought a house together, and that has given him a new favourite past time.
"It has a second story, so my new hobby is staring wistfully out of the window like I'm doing some soul-searching or something. There's a lady who sometimes sits cross-legged down in the street under my window and just screams at the ground for hours. She kinda kills the mood a bit."
Hollow Knight is their first professional project, but Ari Gibson and William Pellen have had their share of individual projects.
"As an animator I've done a lot of cut scene work for bigger studio games. I've done Direction and animation. Funnily enough I'm not really into cut scenes. I quite like playing games over watching them," said Ari Gibson.
"I've been working on little game projects my whole life, but this is my first professional project. At my parent's place, there's still an old box full of video game maps, manuals and ideas I sketched out when I was a kid. If Hollow Knight is successful, I hope to achieve my life long dream of bringing 'Ultra Dangerous Guys 64′ to life," said William Pellen.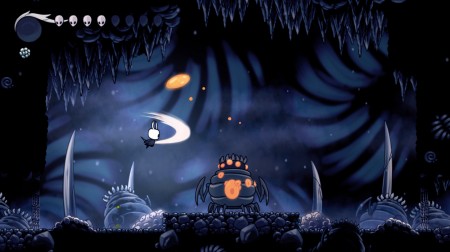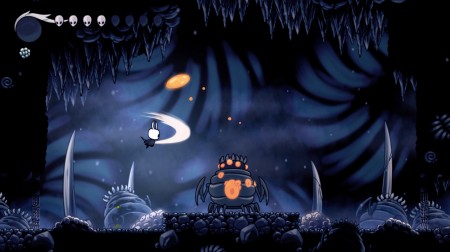 William Pellen and Ari Gibson both shared what served as an inspiration to them to come up with Hollow Knight.
"Everyone like Knights right? So that part was easy. The buggy style, that may have been creativity through constraint. He was originally designed as the protagonist for a small game-jam game. Bugs are simple to draw so they're good when you want to produce a lot of characters quickly. It sounds so mechanical when put like that! I do really love his simplicity," said Ari Gibson.
"My original sketch for the character was a weird looking little bug with a long curly nose and a sassy beret. I've grown very fond of the Hollow Knight in his current form, but just wait until the sequel: Sassy Beret Knight," said William Pellen.
Team Cherry has been working on Hollow Knight for months, and they can't believe that their dreams are coming true.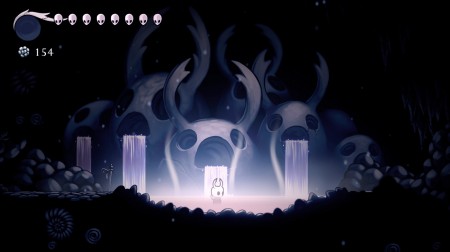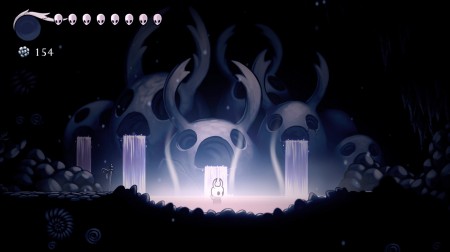 They described what the process has been like in the following description:
They all sit in a circle with their eyes closed as they share the same dream. A dream in which they explore the world of Hollownest as bugs and carefully note down everything they see like a scientific experiment. Then they all wake up and add all the stuff into the game that they had saw in the dream. But was it all a dream?
Team Cherry was also kind enough to tell us a bit about the game design and the steps they needed to take, to bring this game to life.
The team said that the core of the game builds from the well establish genre spawned by Metroid and later Castlevania's. Team Cherry took that, added the Hollow Knight and shook. Also, they sketched out a ton of weird ideas, and one epic chart of Hallownest. 
As we all know creating games always has its challenges, and Hollow Knight has one challenge that made the Team Cherry frustrated.


Sometimes Hollow Knight [The character] walks through a wall and gets stuck, which shouldn't really happen. The team gets angry and tell him not to, but that just seems to make him want to do it even more. Through a combination of reverse-psychology and coding, Team Cherry has managed to resolve this issue.
As illustrators and game designers Ari Gibson and William Pellen have described their personality and style in the following ways.
"There's this game on steam called Bientôt l'été. You walk around on a white beach. Occasionally you see another player in the distance. You can go inside a house to play chess and smoke cigarettes. That's a great game," said Ari Gibson.
"I was wondering the other day why, at a fundamental level, do I enjoy video games? I reckon the key word for me is "adventure". Exploring a world, taking on challenges, finding secrets etc. Even learning a boss's pattern, dying a bunch of times, and then finally destroying it when suddenly it all clicks in your head – that's a little adventure in itself! I guess my point is that when I design I aim to recreate that feeling of adventure for other people," [and also himself] said William Pellen.
Hard work and determination pays off though, and at the end of the day William Pellen and Ari Gibson shares their most rewarding experiences in going through with this gaming project.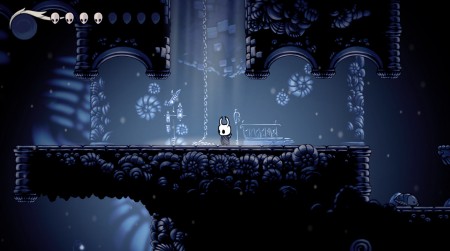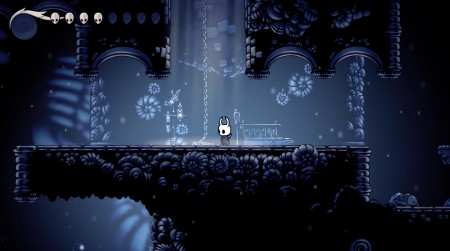 "Every day I get to look up bizarre creatures as reference for the game! Have you seen this huge toad that carries its babies around inside its back? It's amazing. All the little babies wriggling around in there. Nature is the coolest! I wonder if there's a way to include it?" Said Ari Gibson.
"Probably when I perfected the mechanic of the Knight slashing downwards in mid-air and bouncing off of enemies. It's so much fun! Something about bouncing off of objects and enemies, keeping your momentum going, is really satisfying in video games. Boing, dash, boing! You know what I mean," says William Pellen.
Looking at how far the project has come Team Cherry said that one of the things they wished they could have done differently, was add gender options for the main character. However by that same token they also mentioned that Hollow Knight is neither male or female.
Ari Gibson and William Pellen then started to share which characters relate to them the most.
"There's a character in the game who's charting the caverns. Whenever you meet him he's feverishly drawing out new maps. He's always a bit stressed because there's so much more work to do. Poor guy! I get that feeling," said Ari Gibson.
"Not too sure which one I relate to, but my favourite character so far is easily Zote. He's basically a crap version of the main character, all moth-eaten, mis -shaped, and grumpy. I feel bad for saying this but I can't wait to put Zote into all kinds of unpleasant situations," said William Pellen.

Team Cherry hopes to bring the gaming audience an experience that makes the player[s] feel lost, and isolated as they stumble through the dark with lots of trembling rock above their heads, and the unknown dangers before them. They say it has been a challenge but feel strongly that they can achieve this.
Team Cherry is aiming for an estimated release of the game in mid-2015.
"We'll be utilizing a series of complex astrological predictions to decide the perfect day of release. Gotta avoid that waning gibbous moon!" -Team Cherry.
Special thanks to William Pellen and Ari Gibson for chatting with me.
You can visit their Kickstarter Page HERE. (17 days left to pledge!)
For regular updates on the game's progress go to http://teamcherry.com.au/  their official website.