Well, they kind of do anyway. Don't expect any firm dates yet though.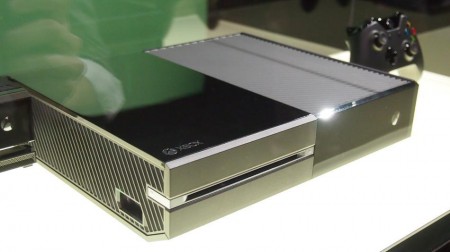 When Games with Gold debuted as a semi-answer to Sony's Instant Game Collection on the PSN, it was met with some enthusiasm, but still left some feeling a bit underwhelmed. Both paid services (IGC comes with PlayStation Plus and GwG with Xbox Live Gold) give away titles gratis, but PlayStation gamers get way more than one free game a month, which is what MS is doing with the Games with Gold promo.
Another complaint, since the launch of the Xbox One, has been that the program has been limited to the Xbox 360. We all basically knew that it was going to expand to encompass the next generation XO, but just when that might happen was the question. Well, things get a little less foggy today as Microsoft corporate VP Phil Spencer has said that further details on the One's version of Games with Gold will indeed be coming soon.
Just when that nebulous 'coming soon' might form into a real date when Xbox One players might get some free games with their subscriptions is anyone's guess, but at least it's better than no statement at all right? Just a complete guess here too, but I'd expect a more definite word on things before too long and way before E3, where I suspect we might have some more pretty major changes to Xbox Live and Games with Gold to talk about.
Source: MCV