MadCatz brings their winning console 7.1 surround sound headset to the PC.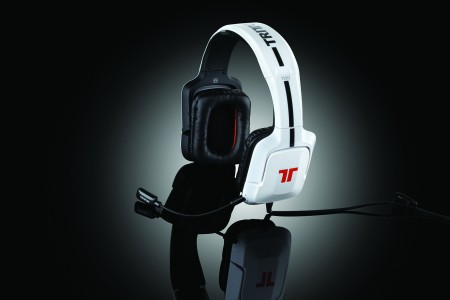 "We believe the combination of excellent sound quality and simplified connection will make the 720+ an extremely appealing proposition for passionate PC gamers." said Darren Richardson, the President and Chief Executive Officer of Mad Catz. "With quality, accurate sound so important to competitive gaming, we believe that the 720+ will allow us to grow our market share in the PC audio category."
If you've never used a Tritton headset before, they're quality peripherals in pretty much all of their forms. I have a few of the stereo-flavored ones and I love 'em. The device in question here isn't stereo though, it's the full-on 720+ 7.1 Surround Headset.
Just like it's console brother, the PC version of the 720+ is simple to setup and links to a PC through a single USB interface, no muss no fuss, and features an in-line control setup right on the cord. With one button, the 720+ activates the Dolby system built into the 'phones and provides a 7.1 surround sound experience for some serious auditory gaming happiness.
A built-in mic carries voice-chat, which is pretty standard (although Selectable Voice Monitoring allows you to listen to your own voice in the ear-cups, which is kind of neat) and you can also listen to standard stereo tunes with the 720+ and get it 'up-mixed' which'll give you a 7.1 "effect". Kind of cool there too.
The Tritton 720+ 7.1 Surround Headset for PC is shipping now and should be available soon.