Peripheral giant MadCatz is extending their popular Tritton headset line onto the PS4 and the Vita.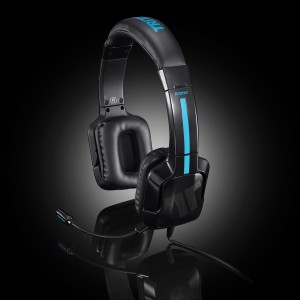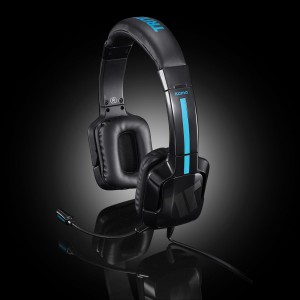 Tritton is one of our favorite headset lines here at BG and if you're in the market for one, they don't come much better. The Kama is the first in the line that's dedicated to Sony's newest console and looks like it just might be a great choice for the gamer who wants some top notch sound from their console.
"The PlayStation 4 has proven a massive success at retail, and we're pleased to ship the Kama headset specifically designed for this next generation of gaming," said Darren Richardson, the President and Chief Executive Officer of Mad Catz Interactive, Inc. "The Kama offers high-fidelity sound and impressive build quality at a price we believe to be unmatched within the category."
The Kama is a wired 'set and plays back game audio in stereo. It works by very simply connecting to the PS4 controller's (the DualShock 4) 'audio out' port. So even thought the headset is wired, it's still pretty freeing since the jack that you're popping it into isn't on the console itself, but is right on the controller that you'll have in your hands for your entire play session. Since it's stereo jack compatible too, that means you can connect to anything that has the standard port- hence the PS Vita connectivity.
Of course, other than playback, the Tritton Kama also features full chat compatibility via a bendable mic attached to the left ear cup and a set of inline audio controls mounted right on the cord. If the Kama is anything like what's been hitting the market from the Catz in the last few years, it's a quality stereo headset- and you really can't beat that price for something like this.
And just what is that price? The Tritton Kama is available now for the PS4 and PS Vita for only $29.99 USD.