The first pair of screens officially released by developer Cyanide Studios introduce the human team's Blitzer as he takes to the field and tries not to get killed. Literally.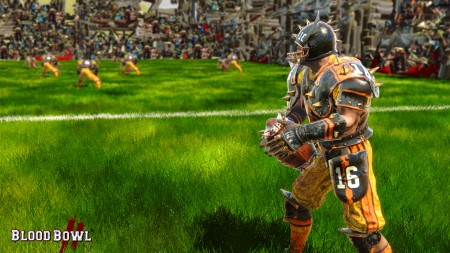 In all seriousness, if you can be serious talking about Blood Bowl in any form, Blitzer is"one of the most versatile players on the human teams" and is alledgedly ready for whatever the opposition can throw at him. I don't know if he's taken into account rampaging Ork defensemen and undead safety's or not with that statement though.
The human team, the Reikland Reavers, will actually be the stars of the game's campaign mode, which the developer promises to be suitably massive. You'll play as the Reavers as they roll their way through the fantasy football league, that incorporates many of the races in Games Workshop's famed Warhammer universe, and towards championship glory.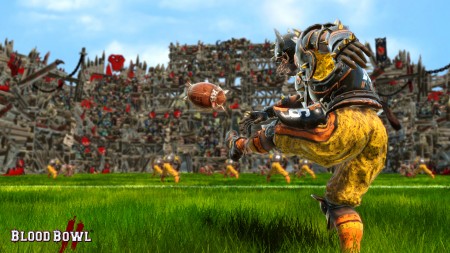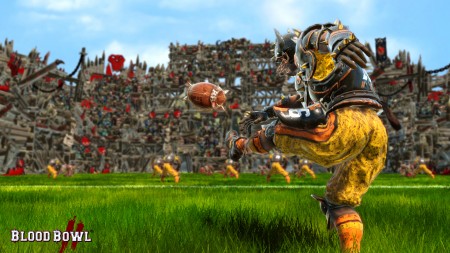 Aside from the campaign, League Mode allows players a great deal of freedom in tailoring their own team. You can not only manage your team, but also the club in general and the stadium they play in. You can also head online and engage other coaches in multiplayer, which Cyanide promises to go more in depth with in the future.
Blood Bowl was one of my favorite tabletop and computer games years ago, so I'll be watching this one with a hopeful eye. So far though, it's actually looking pretty sharp and the graphical upgrade over the Blood Bowl remake that released a few years back is noticeable.
No release date as of yet for this one, but we'll let you know as soon as we hear.