Surprise! A game based on this past Summer's superhero/action flick is on the way.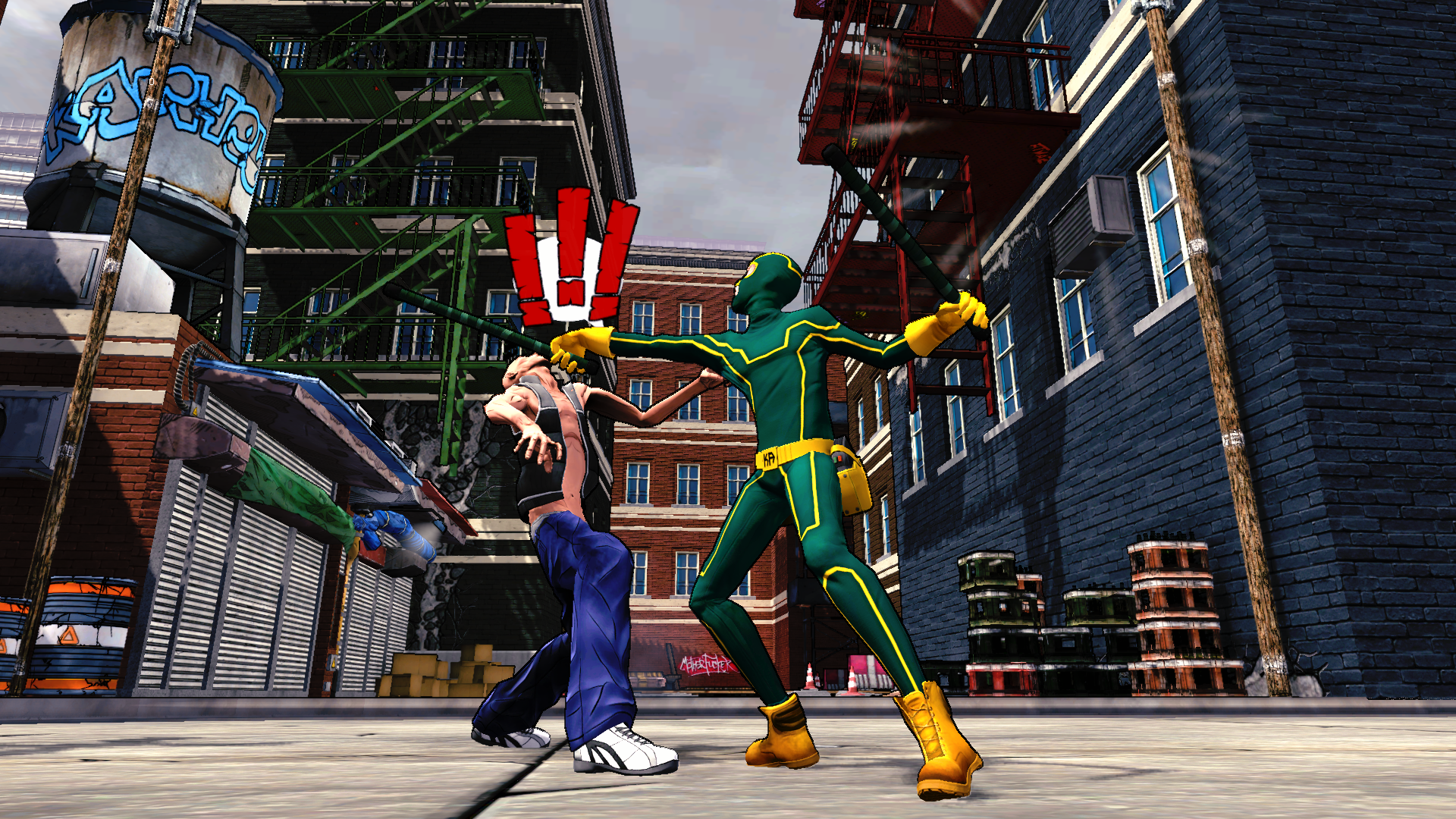 Coming from Freedom Factory Studios and UIG Entertainment, Kick-Ass 2 takes the form of a classic beat 'em up and seems like it follows the plotline of the movie sequel. If you didn't see the film, KA2 picks up after the first one ended and sees Kick-Ass (Aaron Taylor-Johnson) and Hit-Girl (Chloe Grace-Moretz) forming their own superhero team with new hero Colonel Stars and Stripes (played by Jim Carrey).
Also like in the movie, the villain is the badguy from the first film, but all grown up and now calling himself the MF'er (no, I'm not going to spell it out. We do try to keep this site somewhat family/work friendly).
You can play as either Kick-Ass or Hit-Girl in the game and Freedom Factory is promising plenty of what fans of the series would expect- that being "brutal finishing moves and animations straight from the movie and comic-book". Kick-Ass 2 lands on consoles and the PC this November.