The survival horror classic series joins Universal Orlando's yearly Halloween showcase- Halloween Horror Nights.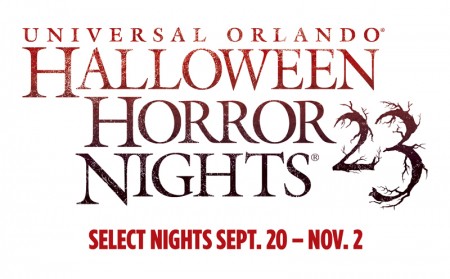 The 23rd installment of the All Hallow's mega event will be getting a video game infusion courtesy of Capcom's classic, Resident Evil. An entire haunted house will be constructed to house the Resident Evil attraction, which is based on the second game in the series and casts park-goers as 'survivors' trapped in the midst of the fall of Raccoon City.
For Resident Evil, Universal's Entertainment team collaborated with the video game creators at Capcom to create a horrifyingly authentic haunted house based on some of the popular video games from the Resident Evil series. Guests will become desperate survivors inside the viral catastrophe, Raccoon City. As they journey through the city, they'll encounter vicious characters from the games such as Lickers, bloodthirsty zombies, packs of Cerberuses and even Nemesis himself. Fans will be completely transported inside the video game realm – to the extent that one room in the haunted house will appear as if an action-packed fight scene is paused, as if the gamer has taken a quick break before returning to the horror of Raccoon City.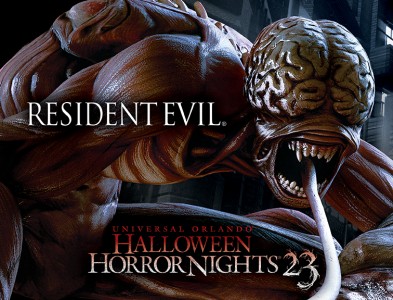 The series is a perfect fit for Halloween Horror Nights, especially since it's based on Resident Evil 2. RE2 has always been a personal favorite of mine and represents pretty much everything that was fun about the series before it made it's more action-oriented turn with RE4.
Resident Evil joins other super-popular horror franchises like The Walking Dead, Mexican urban legend 'La Llorona' and critically acclaimed horror films Evil Dead, An American Werewolf in London and The Cabin in the Woods. Both Universal Studios and Capcom are pretty excited about the deal and had this to say about it:
"It's such a great delight to work with Universal on a haunted house based on the Resident Evil games," said Yoshiaki Hirabayashi, Producer of Resident Evil 6. "The games have become synonymous with survival horror and we look forward to delivering a new way for consumers to experience the Resident Evil world we have created in the haunted house at Halloween Horror Nights."

"Resident Evil is a perfect final addition to Halloween Horror Nights 23," said Michael Aiello, Creative Director for Universal Orlando's Halloween Horror Nights. "We were able to create incredibly elaborate sets that plant you right in the midst of Raccoon City's apocalyptic nightmare, along with terrifying adversaries that will send them running."
Halloween Horror Nights 23 will take place select nights from Sept. 20 to Nov. 2 at Universal Orlando in Orlando,Florida. Check here for more details or to pick up some tickets for yourself.