If you're a Street Fighter II fan looking to stock up on the Wii U, your sale has arrived.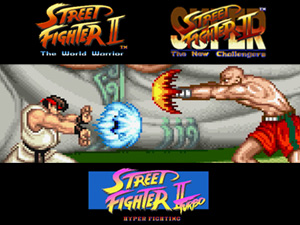 Capcom's venerable fighting game series is/was a staple ingredient in most gamer's diets at one point or another. Now publisher Capcom has made it a little easier to revisit those glory days of the one-on-one fighting game thanks to some beefy discounts on the Nintendo eShop for those looking to fill out their digital collections.
Street Fighter II: The World Warrior, Street Fighter II' Turbo: Hyper Fighting and Super Street Fighter II: The New Challengers are all available now on the Wii U's download storefront and all available for a buy one, get one half-off the usual price discount. Even if you already have one of the game, you can still take part and grab another at the discounted price, and you can even do it if you own the Wii version of the game, so no worries there. The sale runs through the 29th of this month, meaning you only have until next Thursday if you want in on it though.
If you're looking for classic fighting action, it doesn't get too much better than Street Fighter II. Click here for the full info on the deal.