Music has always been a big part of GTA and now Rockstar has created a blitz of complete Grand Theft Auto radio stations on iTunes and Spotify. Every. Single. One.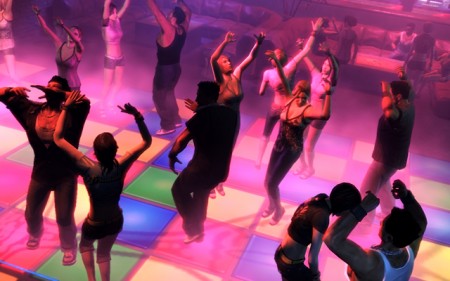 All the stations, with as many songs as are available on each service, from GTAIV down to Vice City Stories (and everything in between) is present and accounted for. As for the famous commercials from these 'stations', you won't find them on Spotify or on iTunes, but you can find them on The Advertising Council's website- and you can get there by clicking here.
But before you do that, here are the stations and links to each straight from Rockstar. Happy listening:
Grand Theft Auto IV & Episodes from Liberty City
A reflection of the diverse sounds of Liberty City, the epic in-game soundtrack of Grand Theft Auto IV and Episodes from Liberty City features 19 unique music stations with everything from modern East Coast hip-hop to Eastern European pop. These playlists also include the adrenaline-pumping additions in The Lost and Damned as well as the club anthems and rare disco classics featured in The Ballad of Gay Tony.
Grand Theft Auto: San Andreas
The music of the Grand Theft Auto: San Andreas soundtrack spans the entire FM radio dial of the West Coast during a particularly influential period in American music and culture. From Willie Nelson to Public Enemy, Rick James to Humble Pie, Soundgarden to James Brown, En Vogue to Black Uhuru…
Grand Theft Auto: Vice City
Take it all the way back to the 80s and take the Vice City radio dial with you wherever you go – from the soul stylings of Fever 105 to the chart-toppers of Flash FM to V-Rock's headbangers and more
Grand Theft Auto III
The first entry in the Grand Theft Auto series to mix licensed music tracks with original ones created specifically for the game, Grand Theft Auto III's soundtrack is the perfect complement to the dark and seedy underworld of Liberty City – rock out to Salvatore Leone's favorite arias from Double Cleff FM, Toni's glory daze tunes from Flashback 95.6 and more.
Grand Theft Auto: Liberty City Stories 
In addition to including popular mainstays like Double Cleff FM, Head Radio and Lips 106, this 1998 incarnation of the Liberty City radio dial also features the world music stylings of Radio Del Mundo as well as DJ Clue's The Liberty Jam.
Grand Theft Auto: Vice City Stories
The saga of the Vance family's rise to power in Vice City features over 100 songs from the iconic early 80s, including Flash FM's pop smashes, V-Rock's metal anthems and Wave 103's new wave hits.
Grand Theft Auto: Chinatown Wars
While not stations in the traditional sense with hosts and commercials like the above entries in the series, we'd be remiss if we didn't include the available selections from the instrumentally infused soundtrack for Grand Theft Auto: Chinatown Wars.