Valiant Comics will indeed be at the yearly WonderCon show with a very cool panel presentation and  show exclusives and giveaways that no fan will want to miss out on.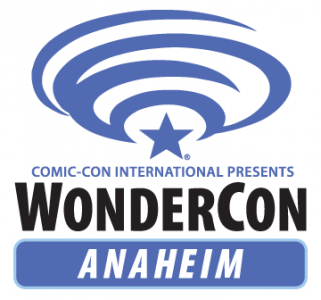 Lets put it out there- if you're a comic book fan and you're not reading Valiant's line of books in some fashion, then you need to examine your comic reading priorities. The publisher has very quickly assembled an entire universe of superheroes, renegades, mercenaries, supernatural horrors, and immortal goofballs. Yes, it's that wide ranging and it all takes place in the same fictional universe. And it's pretty much all awesome.
Now that we've got that out of the way- Valiant Comics will be attending the WonderCon show at the end of this month and they'll be bringing plenty of cool stuff with them. Fans can expect to pick up a free Harbinger Wars sketchbook at the Valiant booth, as long as supplies last. The book will outline this Spring's big crossover event that'll see the cast of Harbinger clash with the mercenary Bloodshot with repercussions that'll be felt universe wide.
Also at the booth will be an assortment of stuff you can buy to take home with you including Valiant Tee's, trade paperbacks, hardcover editions, and 'con only' blank flip-books. The booth will also be the place to fill those flip-books as the publisher will be hosting a signing with Harbinger Wars co-writer Joshua Dysart.
In addition to all that, Valiant will be hosting a panel presentation entitled "Valiant 2013: Harbinger Wars and Beyond". The panel will outline not only the upcoming event, but also the rest of the year and some of what's in store for comics' newest heroic universe. Look for that presentation to be held in room #208 on Sunday March 30th, starting at 4:30pm.
WonderCon will be held at the Anaheim Convention Center in Anaheim California, and run from March 29th through the 31st. Valiant will be rocking it at booth #710.