The side-scrolling action title where you can actually shift the entire game world from light to dark is heading to consoles net week and developer Black Forest is holding a contest and livestream of the title to celebrate.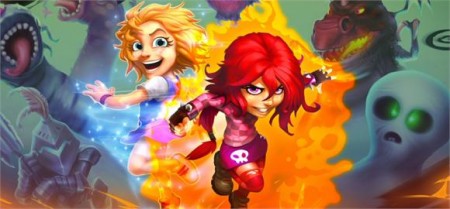 Originally a PC game, Giana Sisters: Twisted Dreams has been in the works for consoles for a while now. The game's premise is that the title pair of sisters (not that you can have one sister… unless we're talking about a Holy Order or something) can switch the play world to fit their unique visual and auditory style.
In Giana Sisters – Twisted Dreams, the player accompanies the two very dissimilar sisters on a journey to a fantastic world in which the sisters' different abilities are the key to solving puzzles and defeating terrible monsters. Giana transforms herself with lightning speed to solve puzzles or make use of special abilities. With each transformation, her environment changes too – and only players who skillfully apply the right strategy can complete tricky levels and defeat nasty end-bosses.
Black Forest promises that Giana Sisters: Twisted Dreams will have some nice eye candy and also a pretty rocking score thanks to Chris Hülsbeck.
To celebrate  the launch, Black Forest and publisher bitComposer Games will be livestreaming some gameplay, having developer chats, and much more- including a fan art contest. If you'd like to check out the Twitch stream, click here, and if you'd like to read up on the contest and all the other cool stuff playing throughout next week, hit the link here.
And if you're just looking to play the game, Giana Sisters: Twisted Dreams will twist Xbox Live up next Wednesday for 1400 mspts. PlayStation players won't have long to wait to dig in either as the game will arrive shorty after that ('a few days' is the official word) on the PSN.