Set for a big NYCC next month is publisher Mad Cave Studios, who'll be bringing Flash Gordon, Dick Tracy, and lots more.
Meanwhile, back at the cave
With New York Comic Con coming up quickly, publisher Mad Cave has revealed its full list of happenings. If that name sounds a little extra familiar, it might be because we just told you about the company's new Dick Tracy series that'll be along in 2024.
Mad Cave isn't just about crime comics however, and will its full catalog of hits on display at the Con. Fans will be able to take home some unique prints and variant editions, and can of course expect signings and a few key panels to boot.
The fun starts at booth #3441, which is Mad Cave's. They'll have the following up for sale: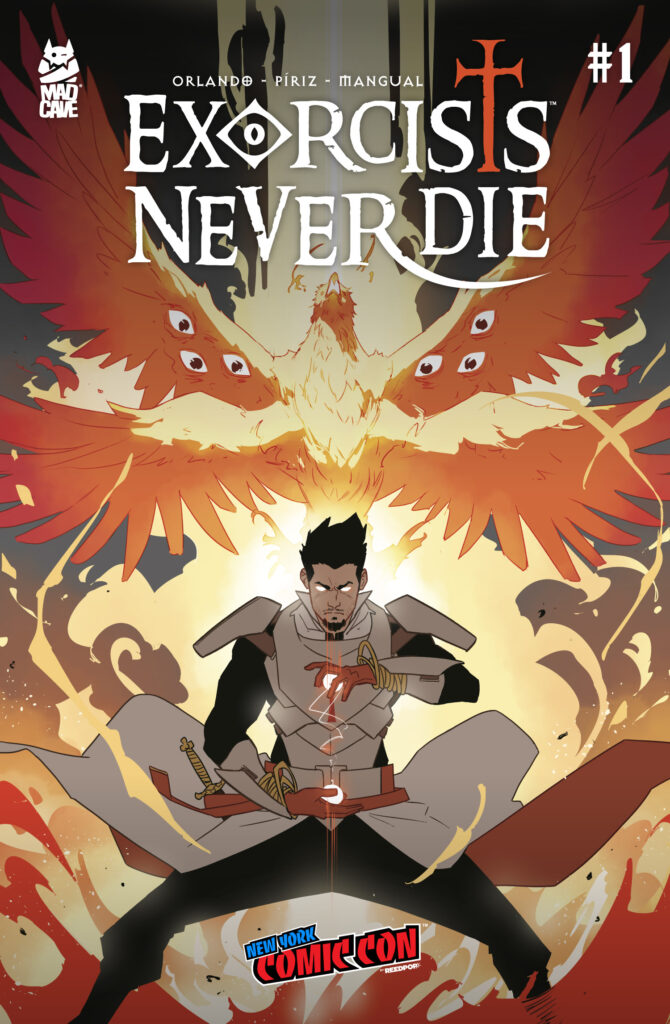 HUNT. KILL. REPEAT.  variant by Mike Deodato + Jao Canola
EXORCISTS NEVER DIE variant by Nico Leon
MONOMYTH variant by Reilly Brown
YOU'VE BEEN CANCELLED variant by Dustin Nguyen
UNDER THE INFLUENCE variant by Gabriel Walta
PROJECT RIESE variant by Jeff McComsey
CRUSADER variant by Simon Roy
THE DEVIL THAT WEARS MY FACE variant by Alex Cormack
EDENFROST variant by Mike Rooth
GATCHAMAN exclusive print by Inaki Miranda
DICK TRACY exclusive print by Brent Schoonover
FLASH GORDON exclusive print by Dan Panosian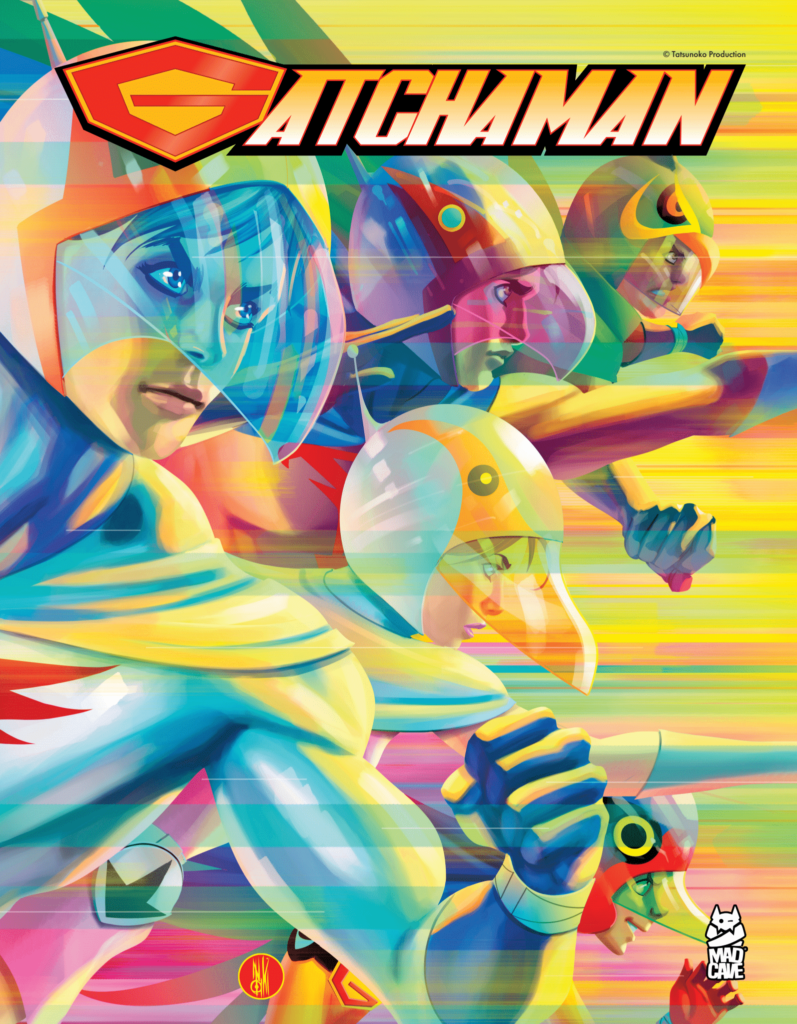 Past that main presence, Mad Cave's show exclusives also extend to Pop Insider's show-floor station at booth #1829. It's there that you'll find the Mad Cave Studios Mystery Variant Giveaway, so make sure to stop off if you'll be at the Con.
And finally, if you're a fan of the Winx Club, make sure you check out Winx Booth #3154, to grab a copy of Winx Club's 20th Anniversary Special Gold Foil Edition of WELCOME TO THE MAGIX. That will be exclusively on sale there.
As for those panels and signings…
Signings
Thursday, October 12, 2023:
3:00 PM Eliot Rahal – UNDER THE INFLUENCE
4:00 PM Zac Thompson – PROJECT RIESE, NATURE'S LABYRINTH
Friday, October 13, 2023:
12:00 PM David Pepose + Alex Cormack – THE DEVIL THAT WEARS MY FACE
1:00 PM David Hazan, Anna Everts, Federico Bertoni, Justin Birch – NOTTINGHAM
2:00 PM Andrea Mutti – A LEGACY OF VIOLENCE, CHARRED REMAINS
3:00 PM Amit Tishler – EDENFROST
4:00 PM Matthew Emmons – CRUSADER
5:00 PM Kelly Williams – SKEETERS, BOUNTIFUL GARDEN
Saturday, October 14, 2023:
10:30 AM The Winx Club's Sparkling 20th Anniversary Celebration!" (Room 406.3)
12:00 PM WINX Post Panel Signing
1:00 PM Joe Corallo – KING ARTHUR, DAHLIA IN THE DARK, BECSTAR
2:00 PM Jasmine Walls – THE LAST SESSION
Mark London – HUNT. KILL. REPEAT., BATTLECATS
Sunday, October 15, 2023:
10:00 AM Chas Pangburn and Kim – DOUBLE BOOKING
11:00 AM Gabriel Valentin – DIGITAL LIZARDS OF DOOM
11:30 AM Art Baltazar Live Drawing @ Family HQ (YAHGZ)
12:30 PM Art Baltazar Signing @ Family HQ (YAHGZ)
1:15 PM Mad Cave Buzz: Upcoming Creator-Owned, Licensed, & Originals – Room 406.3
2:30 PM Mad Cave Buzz 'Post Panel Signing'
3:00 PM  John Gurney – FUZZY BASEBALL
Panels
The Winx Club's Sparkling 20th Anniversary Celebration!
Saturday, Oct. 14
10:30 AM – 11:30 AM
Room 406.3
The Winx Club has charmed loyal fans for 20 years through the cartoons, live action series, and comics, and they're coming to NYCC to celebrate all the magic with you! Join Rainbow Spa Founder and President Iginio Straffi for a special pre-recorded interview on all things Winx past and present, as well as a special video celebrating the fans who have made the past 20 years a magical experience! Then, join Papercutz Marketing Manager Spenser Nellis and Papercutz Editor Stephanie Brooks in a discussion on the history of everyone's favorite fabulous fairies, and also tease what's on the horizon for them in Papercutz's upcoming graphic novel series! We might have a magical gift or two in store for attendees of this birthday celebration!
Mad Cave Buzz: Upcoming Creator-Owned, Licensed, & Originals
Sunday, Oct.15
1:15 PM – 2:15 PM
Room 406.3
Join the creators for Mad Cave Studios' upcoming creator-owned, licensed, & original projects, including Flash Gordon, Gatchaman, Dick Tracy, Edenfrost, Crusader, and The Devil That Wears My Face. Get a peek at the process and a preview of what's to come in 2024 as Cormack, Pepose, Emmons, Tishler, and Special Guests discuss their upcoming projects, answer various questions, and share the ins and outs of writing for licensed properties, developing an original, and more; moderated by Mad Cave Studios' Editor in Chief, Mike Marts, and Senior Editor Chas Pangburn.