There's a new Moon Knight in town this January, and artist Greg Capullo will be on hand some variant covers to mark the occasion.
Oh bye Marc
We actually kinda forgot that Greg Capullo was in the Marvel Comics fold, but indeed the superstar artist is back with the publisher. Capullo came off of a landmark run with DC of course, and Batman in particular, before penciling his way across comics in general for the last few years. Now he's landed at Marvel, where he's providing variant covers for a selection of books. It'd are great if he did some interiors too, but that's apparently not in the cards.
Be all of that as it may however, we have some pretty cool Capullo news to share today. If you read the headline, and we assume you did, then you know that the artist is set to do some work on none other than Moon Knight. And these won't be just any Moon Knight covers either, as they'll be for the very last issue to feature Marc Spector in the cape, and the first with… well with whoever the new Moony is.
That's a little fact that's still a mystery, as Moon Knight as you know him will be meeting his demise in a battle with Black Spectre. That will give rise to the new version of the hero, and he's promised to be more brutal than Spector ever was.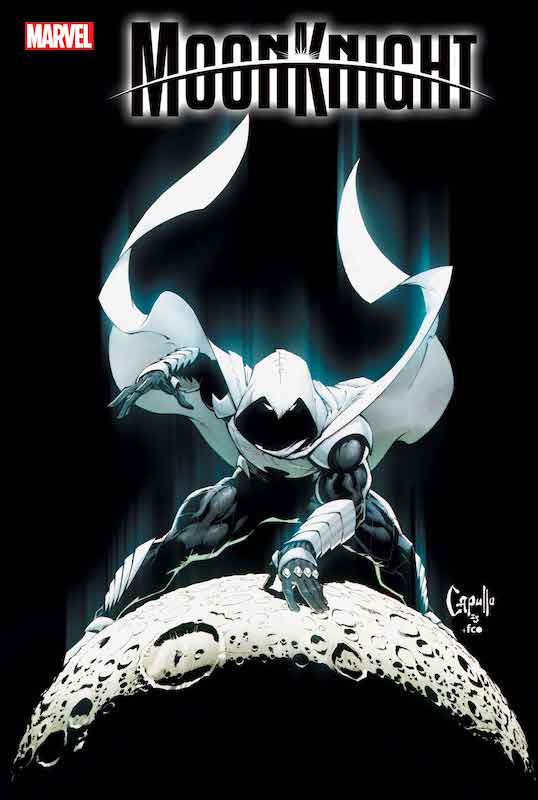 "We're thrilled to bring the next chapter of this saga to uneasy life as the Midnight Mission reels from a recent loss… and yet, Moon Knight still stalks the night time streets? Despite the apocalyptic events of MOON KNIGHT #28-30, we have plenty left to tell in the story of the Moon Knight, and I'm excited for readers to join us!" MacKay said.

Jed MacKay, Moon Knight writer | Marvel Comics press release
From the team of Jed MacKay and Alessandro Cappuccio, watch for Moon Knight #30 to close out Marc Spector's run this December, with Vengeance of the Moon Knight #1 arriving with something new this January.