Elden Ring took players on a brutal ride when it launched in 2022, and now Udon has a deeper look into its fantasy realm.
The Lands Between… the pages
Released in early 2022, Elden Ring was a phenomenon. Not only was the soulslike title a hit with players, but it caught fire with those who normally don't lose their minds over video games too. In the months past it's launch, social media was alight with talk pertaining to the game, praising its dark story, brutal action, and gorgeous visuals.
If you were pulled into its orbit too, you might want to check out what Udon has on shelves as of today. The publisher has a pair of deep dives into the look, design, and bestiary of the now-iconic game, with Elden Ring: Official Art Book, volumes one and two.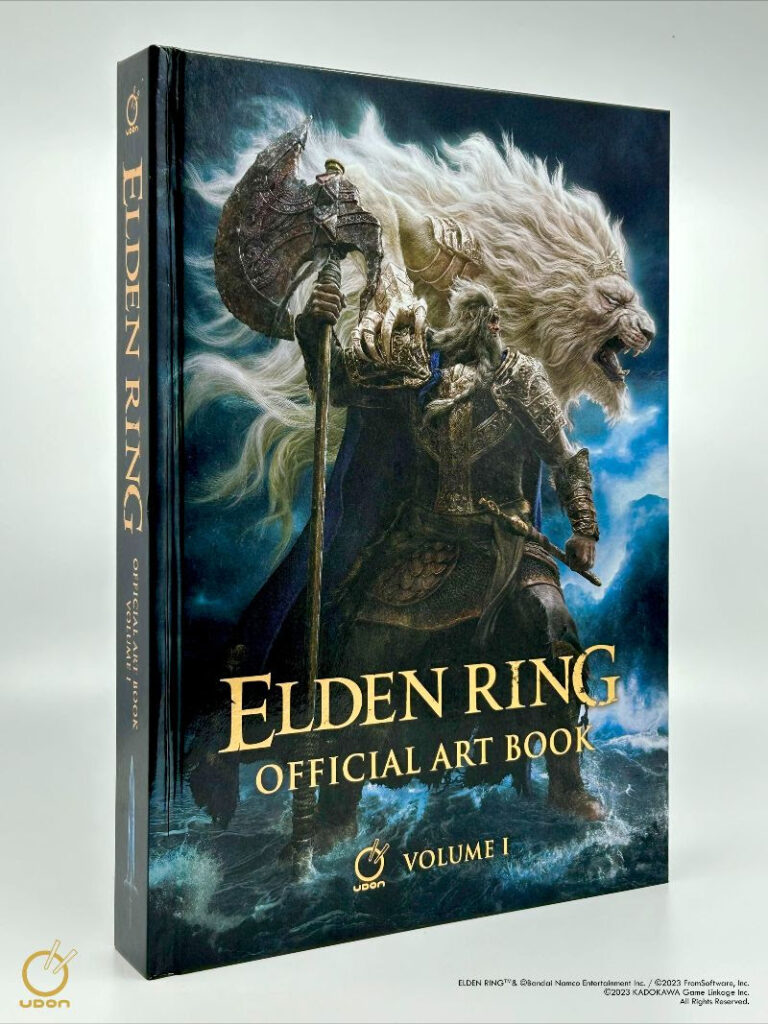 The two-volume Elden Ring: Official Art Book contains a plethora of artworks from the game's 'Lands Between' and its inhabitants in stunning oversized hardcover editions. Volume 1 features key art from the game's opening movie, concept and development art of the large open-world and claustrophobic dungeons, and the game's many characters and armors. Volume 2 includes stunning art of the foes great and small that threaten to end the player's journey, the weapons used to slay them, and even a list of the many items found within the game… very useful for dedicated fans!

Udon press release
As mentioned, both hardcover volumes are out now, and orderable from major sellers. There are some exclusives included however, so make sure too check before you buy. Barnes & Noble, for example, has a metallic foil print included and the Udon Store has a double pack with both the print and slipcases included.