A fresh comic from Image Comics and the mind of Tony S. Daniel, Edenwood is looking awesome as it heads to an October launch.
Never trust the fallen
We can't say that Edenwood has been on our radar, but from the looks of the preview it definitely should have been. Does the name Tony S. Daniel sound familiar? It should, since Daniel is a comics luminary, who's worked on characters like Batman and Deathstroke, and is just coming off of Nocterra, a title he collaborated with Scott Snyder on.
Daniel's next project, in which he'll be writing and providing the interiors, plays on horror themes like Nocterra, but it's still a little bit different from what you might be used to from him. A fantasy title at its core, Edenwood is loaded with demons, magic, and an alternate vision of not just our own world, but the United States in specific.
Here's a look at the first few pages, plus a collection of cover art: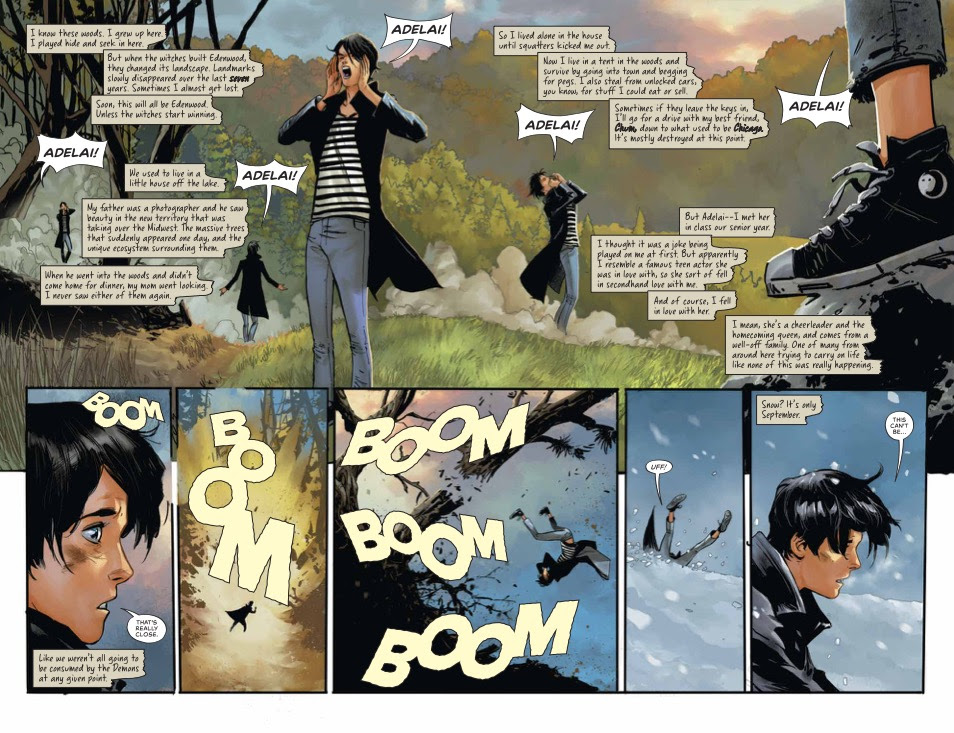 *note: in addition to the covers you see above, there will also be a "blank sketch cover" variant

Edenwood—an eons-long series of multiverse wars between demons and witches has found earth as its latest battleground. The battle pits Necronema, the demonic land which supplanted the Midwest twenty years ago, against Edenwood, the witchcraft controlled area of land that protects the rest of the U.S.

In the first story arc of this ongoing series readers are introduced to Rion, a young man born during the apocalyptic events of southern Illinois, who is thrust into the role of hero and leader after killing a Gather, a transient demon with the powers to cross any barrier or dimension.

Image Comics press release
Excited? We are, as Everwood looks like one of the coolest new books to come along in a while. Thankfully there isn't long til Everwood #1 hits the racks. Fans of supernatural action and magical mayhem can grab a copy just in time for some Halloween thrills and chills, on October 25th, 2023.