A fresh mini-series is the stage for a brawl that'll see the Mad Titan himself return to Earth to take on a re-formed Illuminati.
Illuminatus!
As most fans probably know by now, the comic book Illuminati are somewhat different than their counterparts in real-world lore. In the Marvel universe, the group is a secretive cabal of heroes, who operate behind the scenes to direct the world for the greater good.
While the 'team' hasn't been seen in a while, it's set to return with a semi-new roster in this November's "Thanos" mini-series. The team will hold onto members Mister Fantastic, Iron Man, and Doctor Strange, but replace Professor X (for obvious reasons) with Emma Frost, and add in the super-human powerhouse Blue Marvel. They're going to need all the extra firepower too, as Thanos is none too happy with them.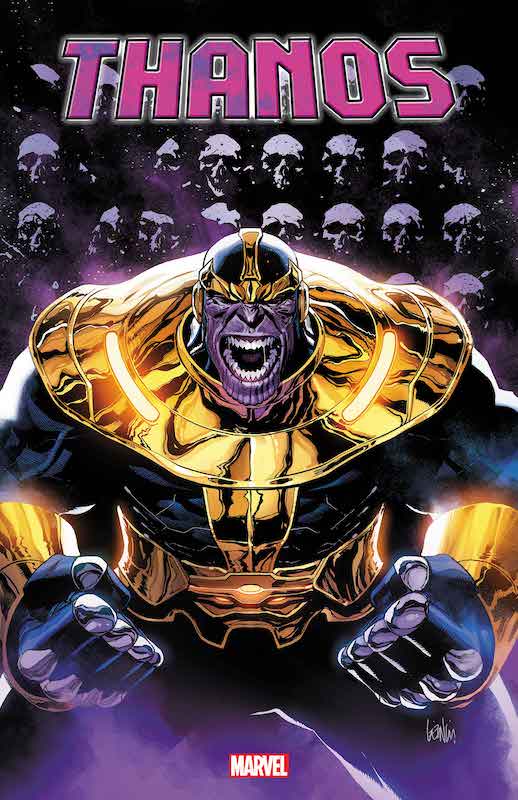 The saga will follow Thanos as he rockets to Earth from the darkest depths of the cosmos to undertake his most ambitious conquest yet. The only ones that can quell his passionate fury is a new Illuminati. Mr. Fantastic, Doctor Strange, and Iron Man have reunited to guide the superhuman world from the shadows and joining this new incarnation are Emma Frost and Blue Marvel. This cabal composed of Marvel's greatest minds have wasted no time in sharing a secret that will shatter the heavens and provoke Thanos' deadly wrath like never before!

THANOS VS. THE ILLUMINATI! The Mad Titan descends upon Earth to retrieve something he has lost. And the Illuminati must band together to stop him, because they're the ones who hid it from him!

Marvel Comics press release
Thanos #1 (of 4) will hit stands on November 8th, 2023.